Introduction
Freelancing is a newly emerging field in Pakistan. Almost 3 million people are freelancers from Pakistan. Moreover, this ranks us among the top five freelancer countries globally. If you want to learn more about freelancing, let's dive together!
Freelance Meaning In Urdu
In roman Urdu, freelance is written as "Azad Peshawar." the Urdu translation of freelance is (آزاد پیشہ ور). We commonly use and hear other related words for freelance as well. For example, freelancers, freelanced and freelancing.
As Urdu is the national language of Pakistan, there are people from remote areas who are also interested in freelancing. Moreover, freelancing is becoming popular in Pakistan every passing day. Are you one of them too? You landed on suitable ground! In contrast, you can still earn dollars through freelancing if you need a better command of English. How? Read till the end!
What Is Freelancing?
Freelancing is a commitment in which you work for specific clients at selected time slots. You can pick several projects at a time and start working on them. You are not bound to commit to a full-time job like an office.
Within freelancing, the clients pay you on per project or per-contract basis. The payment can be hourly, daily, weekly, or monthly. Moreover, the financial and working commitments are finalized before starting the project.
Besides that, the best factor about freelancing is that it involves short, handy tasks according to your feasibility. Additionally, If you qualify to make your clients happy with your work, they drop positive reviews. They also recommend you to other people and maintain client loyalty with you.
Difference Between Freelancing And A Full-Time Job
Do you know? Hisham Sarwar is the most successful freelancer in Pakistan. He has earned more than $1 million to date. Hisham Sarwar left his job and entered freelancing with zero experience. Look where he stands now!
There are many pros and cons of both the sides. However you can choose your suitable side after identifying the differences .A few of them are as follows:
What Is A Freelancer?
According to IRS, A freelancer is a self-employed person. They are not employees who work 9-5. Freelancers pick up jobs that are either contract-based or project-based. Moreover, a freelancer performs a task and gets paid for it right away. On top of that, you have unlimited options to select your industry of work.
If you have IT, Development, writing, programming, and so on skills, you can earn more than your office salary from freelancing. Contrarily, if you do not have such skills, you can earn money through simple data entry, editing, transcriptions, and even typing. The only thing is hard work and effort to keep learning and improving your freelance career.
Freelancing In Pakistan
Have you always dreamt of becoming a CEO? Are you tired of the long lectures of your boss and manager's opinions and decisions? Starting a business can be heavy on your pockets as a beginner. However, freelancing is a solution to all your problems.
To begin with, freelancing is a quick and affordable way to start your career. This brings money and experience for you to prosper in your career. As a Pakistani freelancer, you must be very efficient in displaying your profile. As you walk into a physical shop, the products attract your eyeballs.
Similarly, your profile is the portrayal of your entire personality. If you are a student, you wish to fulfill your expenses independently. For this purpose, freelancing comes to the rescue. If you opt for freelancing, you can manage work and studies side by side.
How To Start Freelancing In Pakistan
According to recent updates, the freelance industry is driving people nuts. Especially as the pandemic passed by, freelancing has been on the rise. The Pakistan freelance community has generated around $216.788 M between 2021 and 22. However, if you want to learn about freelancing in Pakistan, you can earn money while working from home. There are several reasons behind this boost in the freelance industry.
Most importantly, the government's push to focus on technical education is the biggest motivation for youngsters to involve in freelancing. Initially, freelance opportunity is available in many industries today, so you will most likely be able to work in a field they are familiar with. Building a portfolio and client base as a freelancer may take some time.
Additionally, there are several steps to start freelancing in Pakistan.
Choose the right platform
Select your industry and niche
Build a strong profile
Write optimized descriptions
Start with a solid portfolio
Cross-promote your profile
Deliver projects within deadlines
Ask for feedback and reviews.
The fastest-growing sector in freelancing is IT outsourcing. Pakistan has contributed over $400 M to the IT export sector.
The deliverance of It based businesses, infrastructures, and application services through external service providers is known as IT outsourcing. Similarly, people are learning high-demand skills through different paid/free courses.
Pro Tip: Youtube and DigiSkills.pk are useful for learning freelancing skills.
How To Start A Freelance Business- Step By Step Guide
Define Your Business
To start your business; you must be very clear about your niche. If you narrow down your working industry, you can quickly build different strategies for your business. This saves time and effort.
Let's assume you want to become a graphic designer. You need to figure out what visuals you will make.
For example, you can select minimalist logos, brochures, advertisements, etc. Moreover, this helps you a lot when you are a beginner.
Additionally, you can invest your time in learning a particular skill and making it worth it to get paid. You shall align your interests with your business ideas. Moreover, you shall be very clear about your goals and objectives. A person without clues is a failure. In short, researching well before you start a business will bear you sweet fruit!
Find Your Target Client
As a freelancer, you can choose with whom you want to work. This saves you from the overall headache of scams and uncooperative clients. Freelancers usually find potential clients on websites like Fiverr, Guru, and Upwork.
You may need help finding good clients for your profile when you are a newbie. However, you need to start understanding the algorithm. Furthermore, you shall fix your mistakes to make things more manageable. As time passes, you start gaining experience, and your profile becomes stronger.
In a nutshell, when your clients leave satisfied, they come back to you for their work. This makes you a trustworthy person in the eyes of the client. Your target clients are your asset.
Check For Licensing And Tax Requirements
To begin with, we all know how freelancing is drastically changing people's lives. Some still wonder if freelancing is legal in Pakistan between these promotions and changes.
Firstly, freelancing is neither illegal nor unlawful. However, if you are a fraud and a cyber thief, you become illegal and unethical simultaneously. On the safer side, research all the rules and regulations before you hop in the field.
Sometimes, you can face dire consequences even if you do not intend to do anything harmful. This happens when you are unknown to the facts and figures of freelancing. Although in some countries, you need a license if you want to be self-employed. In addition, contract-based working citizens also need authorization in a few regions. This varies with the country's policies.
Before offering your services or products in the market as a freelancer, you need to be extra cautious about the policies and rules of your country /region/field. Moreover, selling services is similar to selling products. However, various taxes imply on you if your country's rules say so. Apply for a license or work permit if required and work without worries.
Build A Portfolio
A portfolio is a collection of an individual's best previous works. Freelancing is a field that is easy but full of challenges. The reason behind this is the virtual environment. People can make a self-built image of yours from your freelance profile.
In order to become an efficient freelancer, you shall enter the field with a solid portfolio. This helps clients know that you are an experienced individual. This is to make a positive impression on the client and stand out from the crowd.
Moreover, nobody knows about your abilities unless and until they see proof. One thing to remember is that you only include the best samples in your portfolio. You need to highlight your best and most significant works in your portfolio. Enhance your profile view using a solid portfolio to get more orders and clients!
Build A Professional Network
Similar to other industries, freelancing also demands professional networking. You must expect more sales than just making a freelance account. When you build a brand, you must market it well for sales leads.
Nothing is different in the freelance industry. You have to cross-promote yourself and build a network with people using social media platforms. Try to have active engagement among groups to get noticed. Moreover, you can know other freelancers' latest trends, news, and rates. This can help you improve your strategies and rectify your mistakes.
In a nutshell, a successful freelancer has to keep positive and strong ties with other freelance professionals. Moreover, you can strive to maintain long-term relationships with the clients, so they return to you after a good experience.
Once you ace the freelance magic tricks, you win the industry!
Do You Want To Know About Freelancing In Pakistan?
Freelancing is a field where an individual has to grow on his own. Before diving into the freelance pool, you must keep a few things in mind. Hold your seat even if you are a full-time employee! If you work as a part-time freelancer, you can charge an hourly rate for yourself. Moreover, you can pick shorter tasks to complete within the deadline.
Remember, load yourself according to your capacity! In order to become a successful freelancer, you must look for potential clients, profitable projects, and bull's eye pricing strategies. Moreover, it would be best if you marketed yourself uniquely to reach the excellent eye of the client.
Learning How to Start Freelancing In Pakistan
With the new year arriving, the freelance industry in Pakistan has taken huge curves and turns. In order to become a successful freelancer, you need to glue together your work-life balance for more robust competition.
Besides that, If you are independent, passionate, flexible, and strong, you can build a solid and value-driven life for yourself.
Learn A Skill
To begin with, you need to have a skill. Do not worry if you do not have one. This is the foundation of freelancing. You can enroll in several free and paid courses to learn new skills. For example, YouTube, digiskills.com, and enablers.org.
Build Your Network
Once you learn a skill, you have to build hands-on experience into it. You can build a solid social media profile before jumping onto freelance platforms. Start by working for your relatives and friends for free.
Moreover, you can join Facebook groups, engage within them and offer your services where suitable. However, do not impose your skills upon others.
Instead, you have to be a positive individual. You can share your knowledge, story, learnings, and so on to make people trust you and offer you work! Consequently, these social media groups convert your clients into potential buyers and land on your freelance profiles.
Become A Brand
After becoming an established freelancer, you can become a brand in your field. You have to keep the vision of a businessman. Moreover, deliver quality services and make your clients happy and satisfied.
Best Freelancing Websites In Pakistan
Did you type 'Best Freelance Websites,' and dozens of results dropped on your screen? There is enormous competition among freelance websites, but how do you know which is the best for you? Here is a list; pick the one that matches your interests.
Fiverr.com is the most popular and, by far, the largest freelance website globally. It provides an authentic platform for beginners and newbies. The main reason behind its success is the $5 agenda.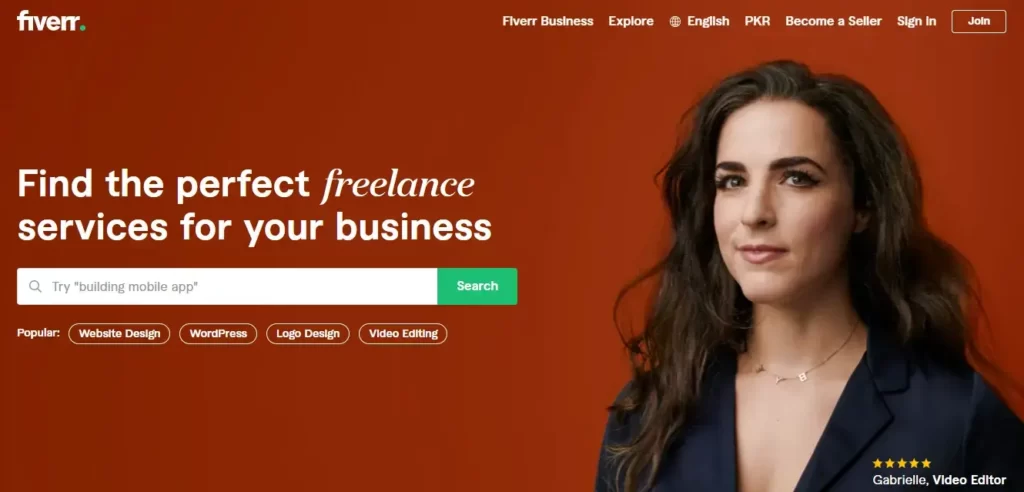 It is one of the fastest-growing platforms in the freelance marketplace. In addition to this, it is the most commonly used platform as well. All you need to do is build a Fiverr profile, create gigs and communicate well with the clients. The highest earning record on fiverr is $10,00 in a month.
Upwork is the widest-known professional freelance platform for finding jobs in different industries. This website is profitable because of the hourly rates. You can earn based on your expertise.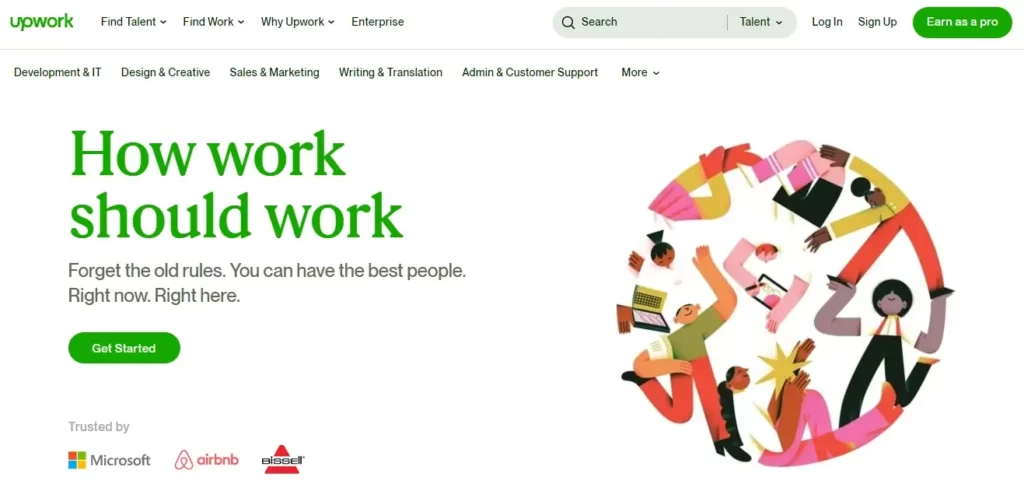 It is a suitable platform for you to start a business on a professional level. Moreover, it opens up opportunities in the marketplace.
It helps you connect with potential clients. According to the trends, big companies hire different professionals from these platforms. Furthermore, they keep you as their permanent worker based on your performance.
Do you know Hisham Sarwar, a well-known name in Pakistani freelancing, has earned over $1 million from guru.com. Does this inspire you to seek guru as your freelance platform? Additionally, it allows you to negotiate contracts with your potential clients directly.
It is considered the most straightforward platform without any complexities. The better you bid, the more you earn! Besides that, over a million users on the guru are selling services for several industries.
Freelancer. Com is another popular website for freelancers. It works similarly to the other websites. It connects buyers and freelancers from around 247 states.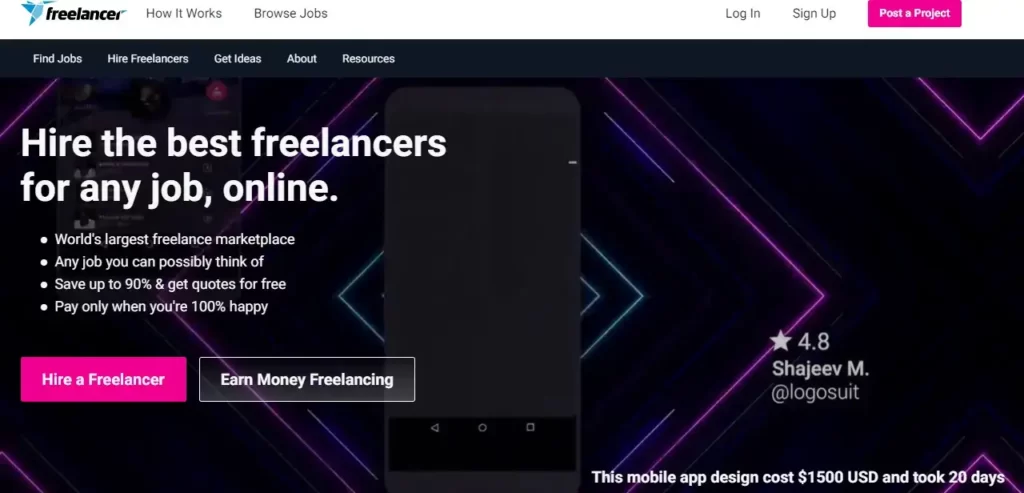 You can find work in any industry on this platform. For example, typing, data entry, writing, IT, etc. Moreover, its registration process is a bit tricky but worth it.
Workchest.com is a Pakistani freelance marketplace that has created an ecosystem for employers and freelancers. It is the only marketplace with a social media networking tool for freelancers to collaborate and discuss future growth and opportunities.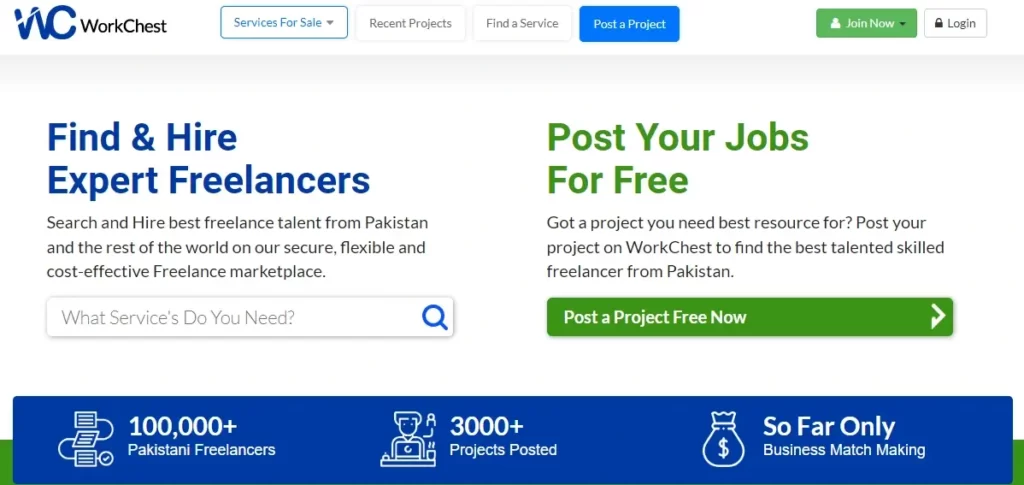 Furthermore, daily, 10+ selected projects are posted in different categories on it. Workchest also has a Team-Up section for people from one skill set to get in touch with one another across Pakistan.
Moreover , it allows businesses to connect with the best freelancers across the country. Its point of differentiation is the social media networking tool that t provides to freelancers.
In addition, you can better connect, collaborate and build future opportunities for yourself through this platform. Moreover, it provides a team-up section for people with similar skills people.
Peopleperhour.com is a UK-based freelance platform that helps you start and grow a business. You can manage your freelance business on this peopleperhour platform, as it gives you a stronger start.

Besides that, it provides you with suitable rewards for your business. It gives you a push start; the rest is your expertise and skills.
If you are good at design and graphics, this website is your ultimate savior. Moreover, 99designs connects over a million freelancers with potential clients. Moreover, new graphics are uploaded after every 1.5 seconds by the 99design community.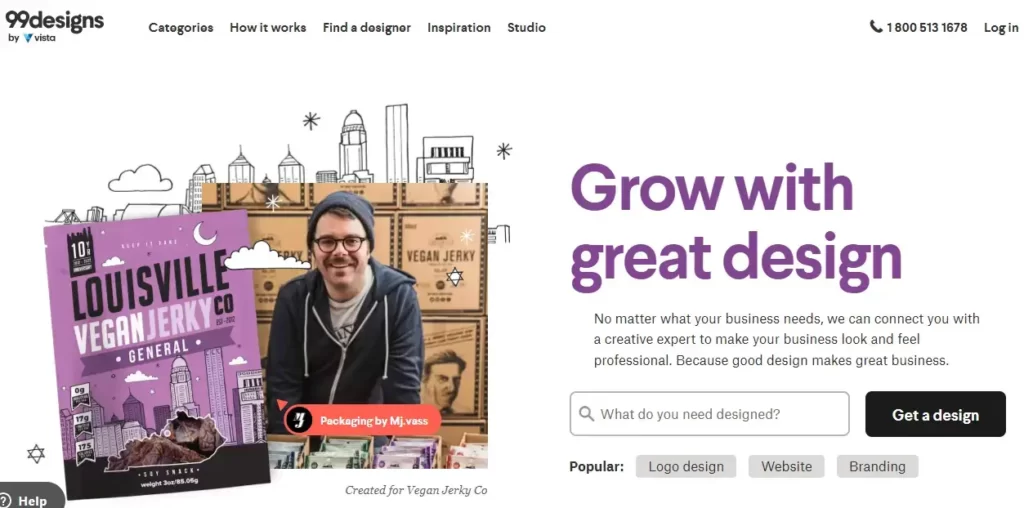 It is the most successful among the designer freelance community. An average freelancer can earn up to $10,00 monthly with expertise and skills in graphics. Hisham Sarwar even recommends this platform for all skilled graphic designers.
An American-based freelance platform, Toptal offers software development and design services as the world is now technological. Every passing day we witness a new unique technological advancement come in. If you are a talented and skilled software engineer, this website can significantly help you.

Undoubtedly, the future is in tech! However, with its emergence, more people are needed to handle the back-end technologies. Moreover, companies now hire high-end, skilled professionals from freelance websites. Some of them are Artificial intelligence and machine learning etc.
Craigslist is an old trustworthy local advertisement platform. It is entirely free.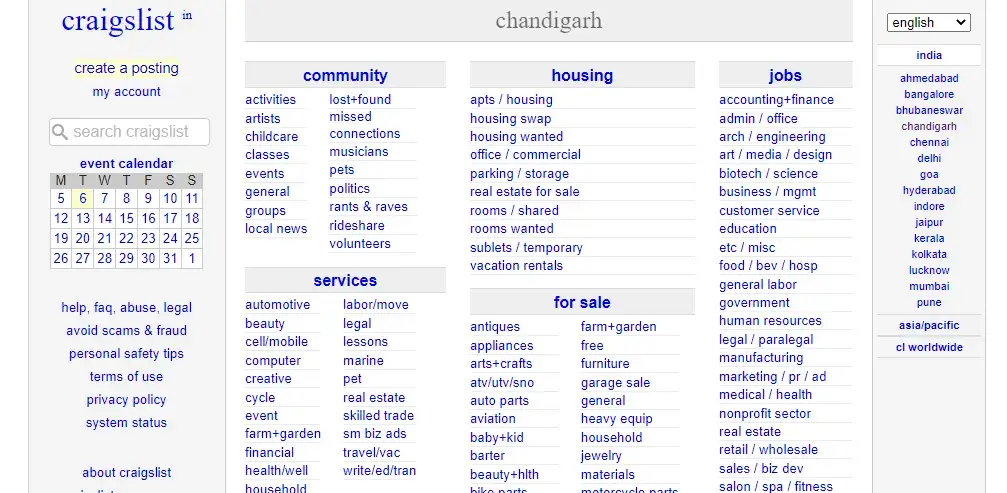 Moreover, you can post and view advertisements on this website. As a freelancer, you can get many jobs, including remote jobs.
Freelance Writing Gigs($5 M )
This platform is a blessing for freelance writers. Freelance writing gigs provide jobs for writing especially.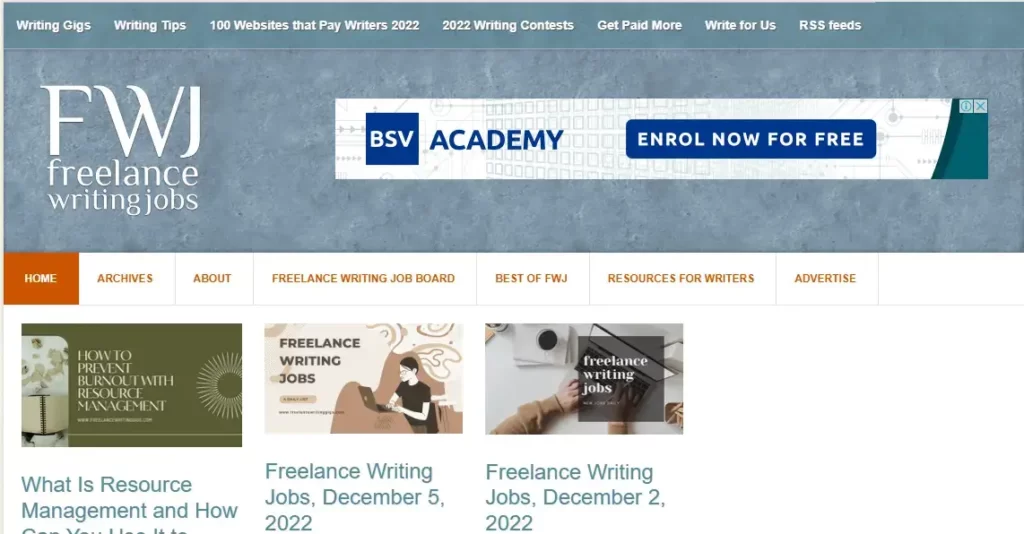 If you are passionate about writing, you can work on this platform to polish your skills.
Truelancer is a platform for freelancers looking for new opportunities.

You bid on projects that match your abilities and skills. Moreover, you can bid on projects and have direct communication with the clients.
Freelanzing($400 M)
Founded in 1998, It is a platform where people outsource their projects. If you are talented enough, you can avail the unique opportunities from freelanzing platform.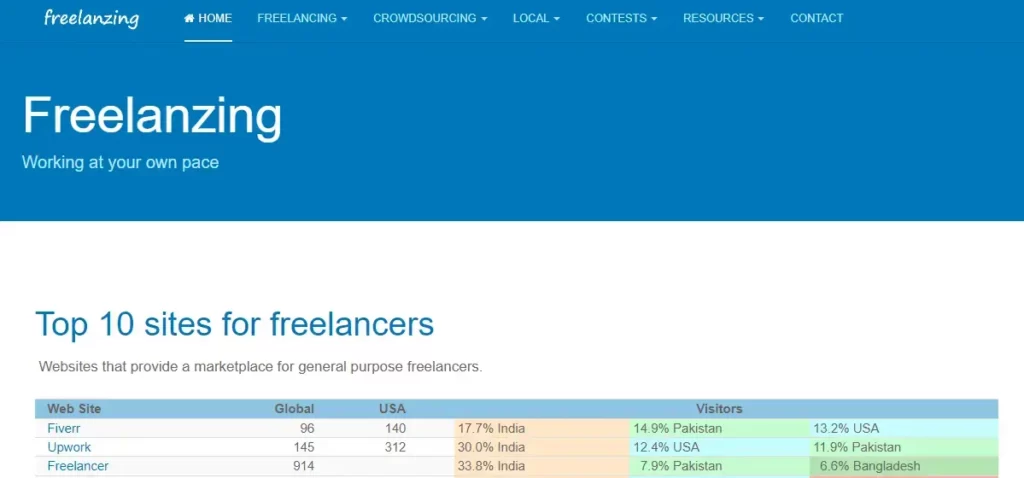 Moreover, the best feature of this website is that it does not charge any transaction fee on either side. What more do you need as a freelancer beside your hard-earned money?
College Recruiter($2 M)
This platform has a vision of providing college students and graduates with a rising career. You can earn as a student to ease out your professional life from college recruiter.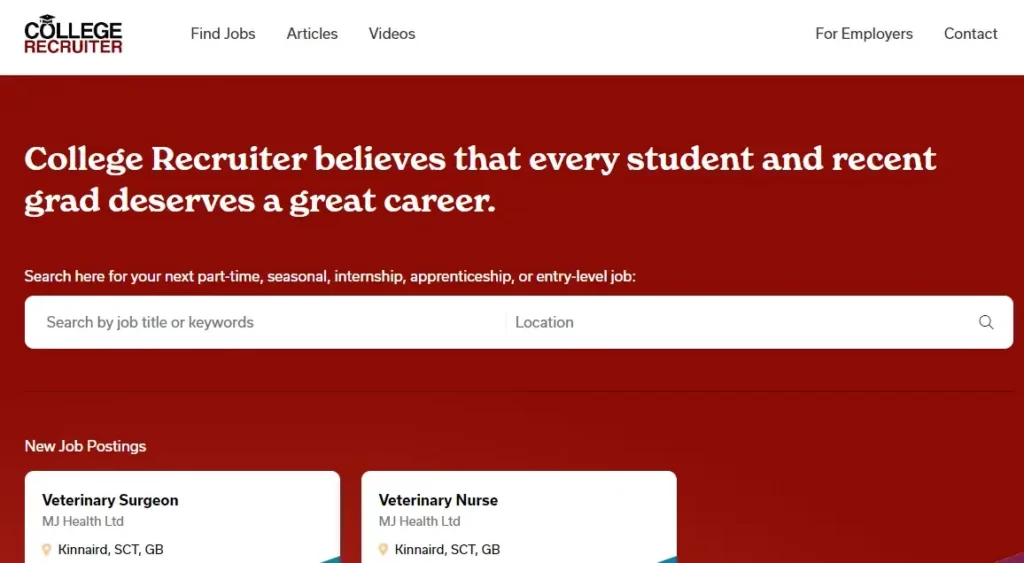 This platform provides earnings through internships and jobs for more than 12 million candidates.
It is a legit job landing platform where you can find remote jobs in different industries. You can look for jobs of your interest and earn money on simplyhired.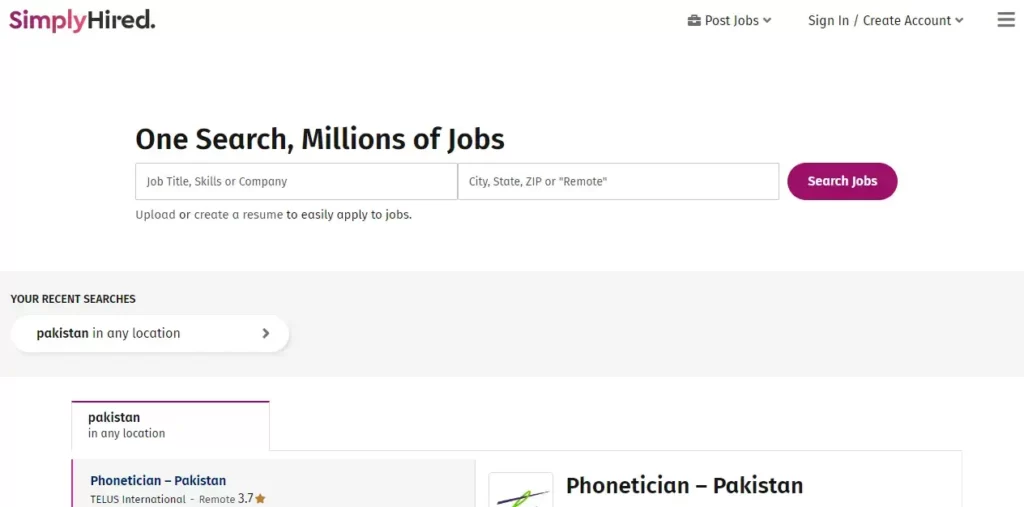 Online recruiters look for services like resume builders, email alerts, job searches, etc.
To all coders, designers, and consultants, this platform is for you.Project4hire provides easy access to business owners worldwide.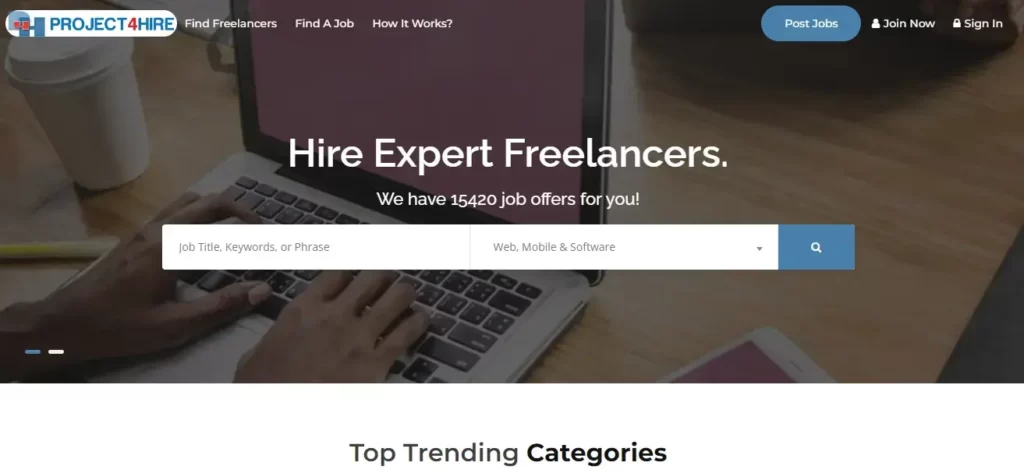 Moreover, IT professionals outsource their workload to freelancers. This brings in opportunities for you to earn. Give a try to all of these websites and match your needs!
Spells To Make Money As A Freelancer
You must keep a few things in mind to earn a reliable income from freelancing while working. Remember you should Follow up on your freelance profile frequently. Be an up-to-date individual to sprout in the field.
Keep Track of Your Profits
As a freelancer, you must keep your patience to the extreme. You do not immediately start earning money. But when you do, you have to keep track of all your earnings.
In addition, you must maintain a sheet for contracts and payments. This helps you determine when to make changes to your packages and services.
Price Your Services Right
To generate money as a freelancer, you must set a fair price for their time, effort, and expertise. You may need clarification about the exact prices to charge as you grow. Moreover, you can do market research to ensure you are not overcharging or undercharging in your freelancing business.
Upselling
Some circumstances might compel you to upsell your services. You can elevate your package bundle and make more money when the situation acts so. This technique is only helpful when it gives you profit without putting in hard effort and energy.
Increase Your Prices
When you have enough experience, you can increase your prices accordingly. People start testing you when you have a distinction in experience in the freelance industry. The reason is people buy what they see. Moreover, increasing your prices is similar to the promotions you get in an office.
What Are the Most In-Demand Freelance Skills?
Once you transform intoa freelancer, you wonder what to do next. Now you need a pathway towards the best in-demand skills that will profit your career. However, clients prefer freelancers who have high-end technical skills. This sets up your bar among other freelancers.
In addition, numerous skills are available to earn money through freelancing. Besides that, skills like web development, copywriting, and marketing managers have a higher earning potential. Undoubtedly your hard skills need to be accompanied by soft skills. For example, communication, decision-making, critical thinking, etc.
The best part about both the skills type is that you can learn them sitting at your home. You can either enroll in paid or free courses of your choice.
Note: Building hands-on experience after learning a freelance skill will solidify your portfolio.
Let's explore a few in-demand skills to make your freelance career successful.
A web designer creates and develops layouts for websites of all formats. However, most designers are developers as well. They know both the front and back end spells for a website. This adds up to their demand in the industry.
In the present digital economy, web designing is a top-notch skill. According to the bureau of labor statistics, there is a 13 % increase in web designers' job availability. Consequently, this field is a never-ending wheel.
To sum up, you can develop this skill through online learning. Are you ready to start earning with a bit of investment of time, energy, and hard work?
Copywriting is a branching category of writing and editing. The writing projects are numerous. Moreover, this talent helps you prosper in every other field. This writing is not just simply writing content and earning money.
Copywriters have a basic knowledge of SEO. You have to write content technically. Moreover, this field is niche specific. Once you become a professional and have enough experience, you can demand high net rates per project.
Copywriting projects include
Blogs
Web content
magazine, TV, and Radio advertisements
Social media posts
Search Engine Optimization( $63,566)
The ultimate high-demand skill in the market is for an SEO expert. The marketing strategies demand SEO-optimized campaigns to rank a business.
Moreover, the content demands SEO optimization to make it worthy of Google SERP. The competition in this skill is increasing every passing day. However, the updates that occur every month can be frustrating.
Moreover, this field turns out to be interesting. It has a shifting landscape. Conclusively you can become a successful SEO expert in any area.
Moreover, you can become an SEO consultant if you have strong experience. You can ultimately build a business for SEO consultation. There are plenty of online learning courses to help you guide through the process.
Graphic designers are the artists behind the visuals and colors of layouts. They create illustrations for companies
Website
Logo
Social media
Postcards
Brochure
Flyers
If you are good with colors, designs, and software, graphic designing is your ultimate future.
Social Media Marketing ($52,613)
Although social media marketing and management seem to be accessible fields, however, you need unique skills to thrive in this field. In this area, you work on Facebook, Instagram, Twitter, Linkedin, Youtube, Pinterest, etc.
In short, you can take up work for multiple clients at once. Moreover, you run campaigns for sales leads and increased business.
Website Development ($73,194)
While website designers create the look and feel of a website, web developers build back and front-end technologies to make it work.
As the web designer creates a beautiful website layout, developers work on the bank end, front end, and full stack development of a website. They work behind the scenes of the websites.
The best thing about this field is that your work continues after developing a website. However, you can charge hourly for recovery and maintenance of the website later on.
E-commerce has several domains. It is a field with a broad scope. You can either work as a business developer or own an online business.
Both of these are profitable areas. Moreover, you learn multiple skills under this umbrella. For example, accounting, inventory management, order deliveries, etc. This skill opens up several opportunities for you.
Business owners need more time to dig into insights. You must develop qualitative and quantitative skills to make businesses prosper through better decisions. Data analytics is an excellent field to start with.
Although video production seems to be a relatively easy skill to learn, as a producer, you have to shoot content, edit and revamp it for the best effects. You can learn these skills through free online tutorials.
Once you know the art of producing high-quality videos for several channels, you can become a professional videographer.
Accounting and Bookkeeping ($3,273,389)
Companies and businesses try to cut costs by hiring freelancers for several tasks. Freelance accountants and bookkeepers are an asset for companies working on a cost-reduction model.
In addition, the headache of outsourcing for businesses reduces to zero. They can trust the freelancer to run their errands.
Information Technology (489,428)
IT is a promoting field in the future. It has no full stops. However, it is developing real quick. Without the IT staff, no company can run successfully.
Sometimes a company's budget only allows them to keep a limited IT staff. Here is where freelancers work the best.
IT professionals work in several areas, including
Network administrators
Security
Help desk
Back end tech
Application Development($123,517)
Like web developers, app developers also make a good amount of money. They build applications for IOS and Android with technicalities.
Moreover, an application developer has to learn the tiny bits of details as well to become a successful app developer.
Artificial Intelligence($187,500)
Artificial intelligence(AI) is a fascinating and fun field. It includes machine learning, content generation, and much more. A freelance AI engineer should have skills in
Mathematics
Programming
Database
Problem-solving
Critical decision-making
A newly emerging market field is blockchain technology. It is a shared transaction database.Moroever,It undermines crypto and NFTs.
Its demand is increasing day by day. Besides that, companies are expanding their effort in this area for a stronger future. In this way, you can prosper in this field in the upcoming years.
If you know how to work on Microsoft Excel, you can get hired by several companies. Every business owner demands a report of whatever is going on underneath.
You can work on multiple projects simultaneously as an excel expert. Moreover, a freelance excel expert is hired to prepare data sheets, presentations, reports, and basic formulas for the business. This work is a piece of cake if you know the right way.
How To Become A Successful Freelancer?
Every successful freelancer needs to fulfil a few elements and pointers to prosper.
Learn A Skill
You can learn several skills from free or paid platforms. For example, youtube,digiskills, enablers, Udemy, Coursera, etc.
Practice The Skill and Build A Portfolio
Nothing is beneficial unless and until you don't practice. You must work on your skill for 30-45 days. However, you can pick free projects of your close ones to build a portfolio. Contrarily, you can randomly pick projects from several websites to put your best efforts into your skill.
In addition to this, you win more clients as a freelancer when you have a good display of your successful works on your profile. Create your portfolio with 5-7 samples to show the clients your experience and skills.
Create A Profile On A Freelance Website
Once you go through these steps, you can build an account on freelance platforms. For example, fiverr, upwork,guru.com, etc. Moreover, your profile shall explain thoroughly about you and your services.
Determine Your Charges
Keep a mediate package according to the competitor analysis to attract clients. You have to pick your packages according to your skills. You should charge according to your capabilities and extra money.
Create Your Work Video
Videos that work best on your profile, along with professional images. Clients love to watch the video instead of reading the long paragraphs of description. You can define your previous works and services in the video and publish it.
Bidding
Several freelance platforms offer you bids. You have to carefully work on this step as you have to deliver quality work as well. Bid on projects which match your skill set. Use the 7-range formula for bidding.
Strong Follow-up With Clients
Staying proactive on your freelance profile wins your projects. Moreover, you need to respond positively to every client and follow up on them to impact the clients' minds substantially.
How To End?
When a project is awarded to you, you must make proper communication,on-time deliveries, and go the extra mile to please your clients.
This will start your profile with positive rankings and feedback. Moreover, recurrent clients increase your status as a freelancer.
Conclusion
To sum up, freelancing is a thriving industry. Moreover, if you do not take advantage of it now, you might regret it later. Freelancing can make you earn twice your 9-5 job. In addition, patience, hard work, energy, and effort bear fruit in the freelancing career. You have to keep in mind a few essential points to prosper and grow your career.
Besides that, you can double your earnings if you shift to freelancing. In short, even if you want to stay somewhat of a beginner, you can start by earning passive income using your basic skills. Remember, the more you work, the more you earn. Let's grow together!
Are you earning from any of these freelance skills? Drop your experience in the comments down below.
Read More :What is Fiverr? How To Make Money On Fiverr? Freelancers of Pakistan
Frequently Asked Questions (FAQS)