Want To Start the Freelancing In Pakistan? Pakistani freelancers are one of the highest-paid individuals in the world. Recently the field of freelancing has become increasingly popular among Pakistani nationals. It is a trusted means of earning income across the globe.
According to the estimates, it's ranking of Pakistan in freelancing in 2023 is expected to increase from the fourth number. Moreover, the revenue is expected to reach US$7,810 in 2023.
Let's learn more about Freelancing In Pakistan to put your curiosity at ease!
What Is Freelancing?
Freelancing in Pakistan is a highly beneficial aspect of self-employment in which a person sells their services in exchange for money. Moreover, freelancers work on contracts or work under organizations and companies.
As a freelancer in Pakistan, you can work on multiple contracts simultaneously. You can either work part-time to make a side income from freelancing. Contrarily if you have enough experience, you can shift to it as a full-time job. Moreover, if you are a student, you can do freelance work at home in Pakistan. You have the freedom to work flexible hours when you are available.
Additionally, Freelancing In Pakistan is available in multiple industries. You can work in your particular area of interest. There are some basic steps that you need to follow to start Freelancing In Pakistan.
How To Do Freelancing In Pakistan?
A vast amount of talent has been extracted through freelancing in Pakistan in recent years. According to the reviews of people across the globe, Pakistani freelancers are hard-working and dedicated individuals.
If you possess a potential and skillset, freelancing is the most secure field to choose for your income. Apart from this, there is increasing competition in the freelance industry. As more and more people know the perks of it, it is developing challenges for individuals.
Undoubtedly, you can prosper in this field through consistency, courage, and hard work. Moreover, this is the best place to begin your career as a passionate individual. Here are a few fundamental steps you must follow before starting your journey.
Identify Your Niche
You can only grow in a field once and when you do not identify your actual interest and industry. When you define your industry and your niche, it becomes easier for you to focus on learning and improving in the particular field.
Learn A Skill
It is only possible to start earning by making a profile. You need to have a solid skill set to display your talents. It is the primary step for your career. It would be best if you always looked for in-demand and profitable skills. Moreover, you can learn or polish your skills through online courses or enroll in paid courses. Once you understand the theory, you have to work on it practically.
Build Your Portfolio
In order to build your portfolio, you must create a hands-on experience for yourself. Learning skills are only used if you practice them. It might take time, but patience is critical in freelancing. Moreover, you can work for your close-knit family or friends for free in the beginning. This will help you build an authentic profile and eventually attract new high-paying clients.
Note: WordPress, Behance, Wix, and Journo Portfolio are some platforms that give you the opportunity for free portfolios.
Create A Strong Network
Once you have learned a good skill and built an essential portfolio, you must create a solid network. You can join groups of freelancers and offer your services at affordable prices. Once you build customer trust, you can jump onto higher platforms.
Cross-Promote
In order to build your worth, you should know the appropriate ways to market yourself well. When you land clients on social media platforms, you can quickly bring them to your freelance profiles. You have to think like a brand when you are a freelancer. In this way, you can easily stand out from the crowd.
How Much Do Freelancers Earn In Pakistan?
Initially, your earnings as a freelancer vary according to your industry, experience, work standard, working hours, skill, and profile. The more quality work you deliver, the better money you will earn from freelance work in Pakistan.
Furthermore, whether you are a beginner or an experienced professional, you can earn enough money for your potential skill. Every platform has fixed rates in different industries. An average freelancer in Pakistan earns around Rs. 540,334 annually. You can make your earnings range from $0 to $ 1 Million+ based on your hard work.
If we categorize earnings based on industries, a freelance web developer earns around $71,583. On the other hand, a freelance writer earns approximately $49,907, and a freelance graphic designer earns roughly $43,763.In a nutshell, you can look up your favorite industry and break the earning records with your talents.
Which Is The Best Skill For Freelancing In Pakistan?
Web Design And Development
If you are interested in learning technology-related skillset, web design and development is your best choice. It is the most in-demand and highly-paid skill globally.
Moreover, you learn to create a website. The back-end functioning of a website and the front-end layout of the website are the main focus of this industry.
To learn more, read Earn Money As A Freelance Web Developer.
Digital Marketing
The most promising field of the 21st century is digital marketing. You promote products and services digitally using various techniques. When you involve electronic devices in marketing, you follow the digital marketing umbrella.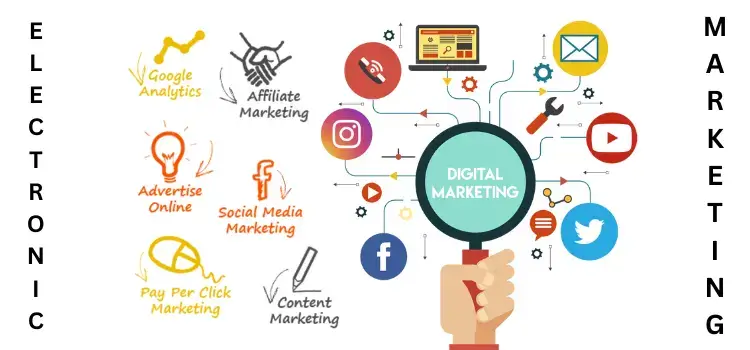 Additionally, you can run offline and online marketing campaigns to build a well-developed strategy for your own company or client.
Read more about digital marketing here.
Content Writing
If you are interested in writing for different genres, you can choose the content writing field without a second thought. You can earn money by writing for your blog or clients.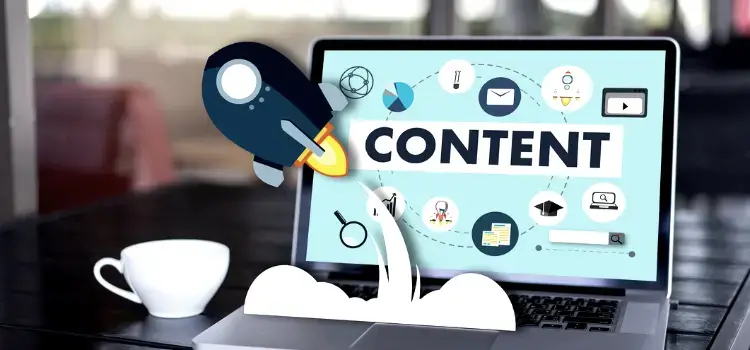 In addition, you can work on diversified niches for better exposure to your career.Click here to learn more benefits of content writing here.
Graphic Designing
Graphic designing is the art of visualizing content using different colors and themes. Appearance attracts the audience the most. In fact, 70% of companies invest in professional graphic designers.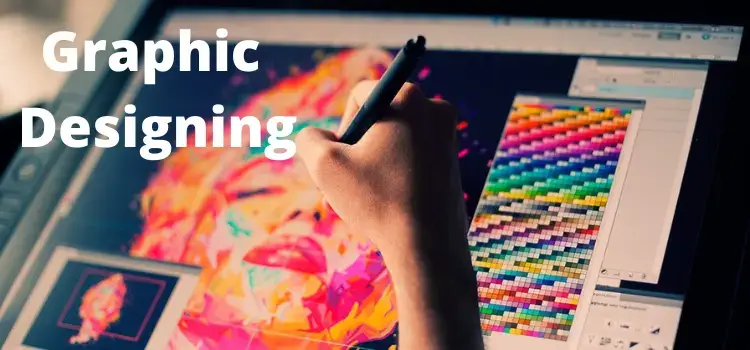 Moreover, this skill is in high demand and has multiple benefits for you in freelancing. It is using the creative side of your mind to bring traffic to your content. You can learn to design posts, UI/UX designs, blog thumbnails, etc.
Search Engine Optimization
Nothing can beat the importance of SEO in this competitive world. The ranking of everything depends on the proper keyword strategy.No matter whether you want your website, blog, or product ranked on the SERP, only perfect SEO can make it possible.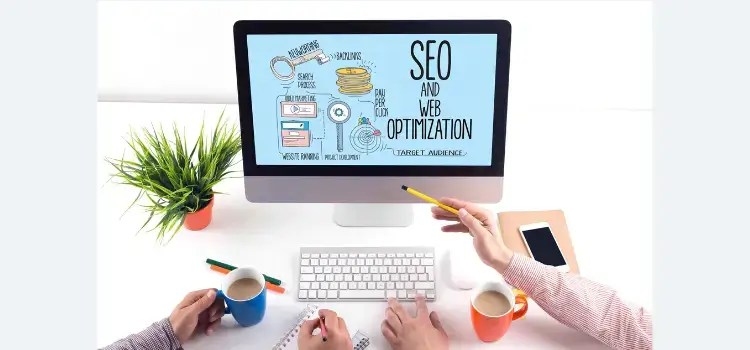 There are several types of SEO. You can learn any of them and focus on your career growth by learning more. If you want to seek potential customers, SEO is a suitable game. For example, On page SEO, Off-page SEO, Technical SEO, Local SEO, etc.
Best Website For Freelancing In Pakistan
Once you follow the basic steps to ace freelancing in Pakistan, you must look for the best platforms and websites to earn money. Initially, you shall begin with social media platforms like Facebook and Instagram. After that, you can build a strong profile on these freelance platforms in Pakistan:
The most popular website for beginner freelancers in Pakistan to earn money by selling various services is Fiverr. The services range from video editing to selling online courses. Initially, you must set up an account and create a compelling gig on your profile.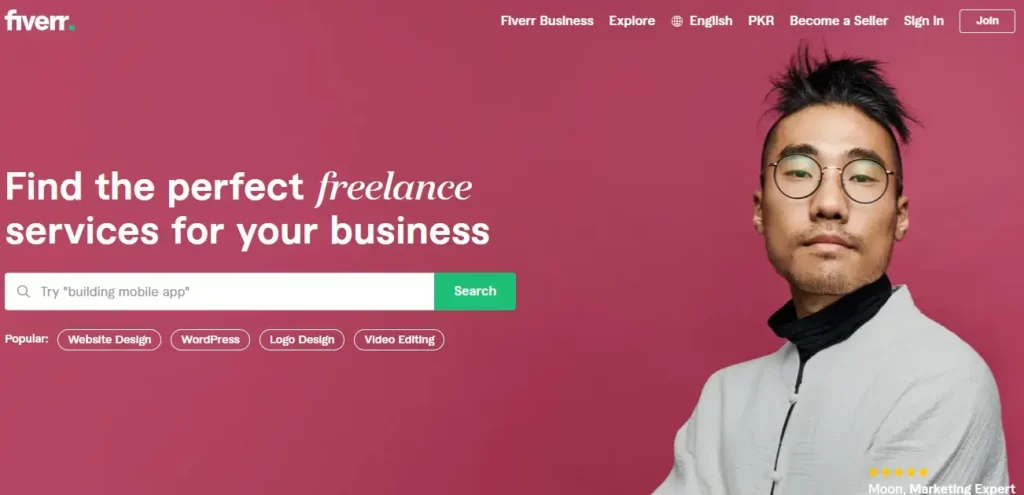 Moreover, you have to build a solid profile to attract customers. You can fix packages or bid on projects. Do you have to deliver the best possible results to your clients to get positive reviews?
The best-known website to become a freelancer in Pakistan is Upwork. This platform connects sellers and businesses to cater to each other's needs. This is a free version to create a freelancer profile and display your skills.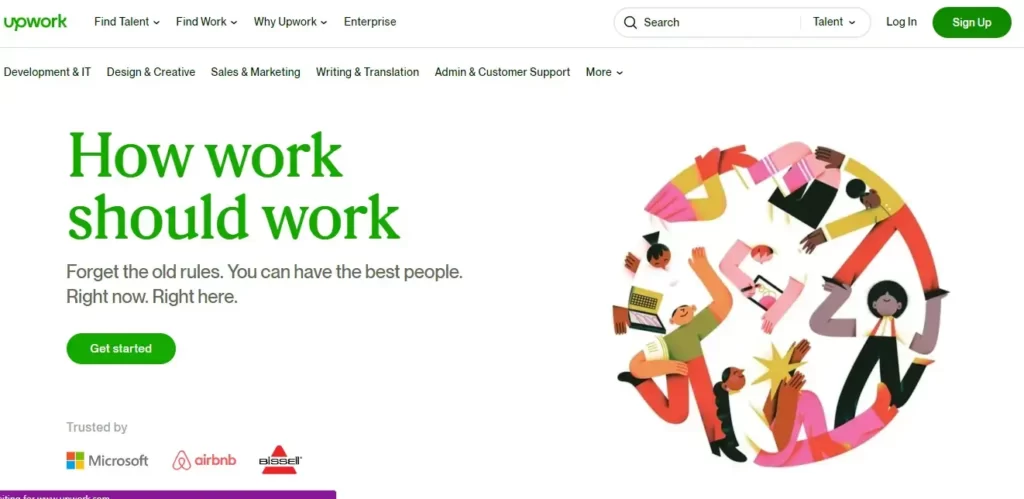 Moreover, you have to bid on projects to get accepted by the clients and earn money. You can follow a fixed price, hourly or hybrid model. Once you register yourself and display a perfect profile, you can start earning money from freelancing in Pakistan.
If you are interested in freelancing work in Pakistan, you can search for the best available jobs and connect with your clients through Guru. When you send a response to a job offer, you have to provide complete information about the services.
For example, to satisfy your clients, rates, packages, additional details, etc. Once approved, you must deliver 100% work to your client before the deadline.
An old-school historic freelancer.com is one of the leading platforms for Pakistani freelancers. It has an easy signup procedure and various options available.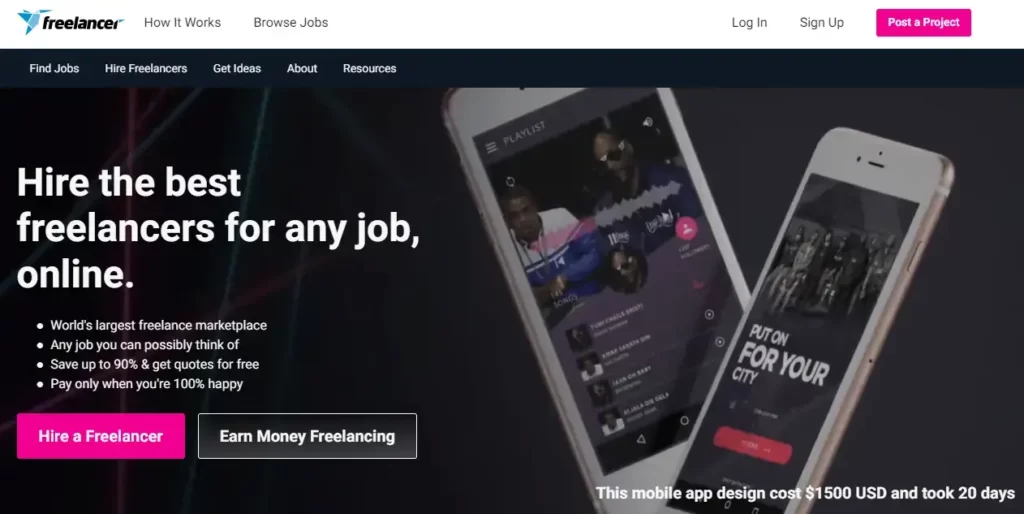 Moreover, it has many jobs and categories available for you. A point of differentiation here is that you can filter for jobs based on your experience level and location etc. You can land on projects that best suit your needs.
This website is dedicated to connecting freelancers with business owners who need specific contract-based services for the company. You can create your account by entering your email address and password.

Additionally, you can search and sort from various fields, including graphic designing, writing, editing, etc. You have to bid on projects that match your expertise to earn money through freelance work at home in Pakistan. Moreover, you can keep a fixed price or an hourly rate for the projects.
Pros And Cons Of Freelancing
Every field has advantages and disadvantages in any case. Here are a few of them:
Pros
No more 9-5 fixed-hours jobs.
You are your boss.
Work from anywhere and anytime.
Freedom of choice.
Cons
No employee benefits.
Unstable income.
You are responsible for all losses.
Isolation and loneliness.
Conclusion
To sum up, the freelance field is not as easy as it is. You must be persistent, patient, and consistent when you hop into this field. If you want to earn a stable income, you have to work seriously on your freelance career. This industry is becoming more competitive with every passing day.
Subsequently, if you follow all the best tips and tricks for freelancing, you will make a mark among the best freelancers in Pakistan. You have multiple choices to select a suitable career for yourself and prosper.
What excuse are you on till now? Hurry and grab the best opportunities possible in this field.
Read More
Start freelancing with zero experience
A Freelance Guide For Beginners