Introduction
In this digital world, the Freelancing industry is in a huge boom. If you have landed here, you're either planning to be a freelancer or an existing freelancer. In order to succeed in freelancing, you should have high professional management.
Moreover, as a freelancer, you have to become a multitasker. It would help if you created a work-life balance alongside earning money. To manage everything well, you need to have the right tools. If you read through the blog, you will quickly identify the best productivity apps for yourself.
If you are an existing freelancer, you might also be using apps. Have you ever thought about why you are not getting the right results? You have to switch to the ideal productivity apps for yourself.
Without wasting a second, let's dig into the details!
The best freelancer platform, Fiverr, also provides its user with the best work. It boosts the business from the proposal to the payment stage. As a matter of fact, you can automate your business completely using this feature.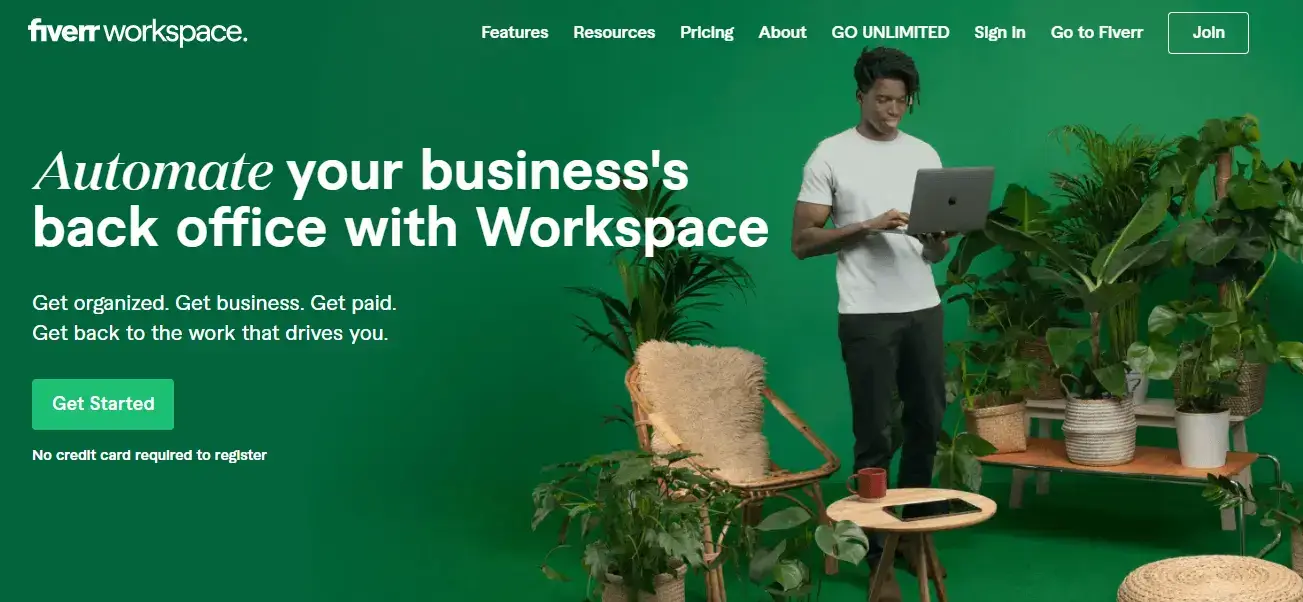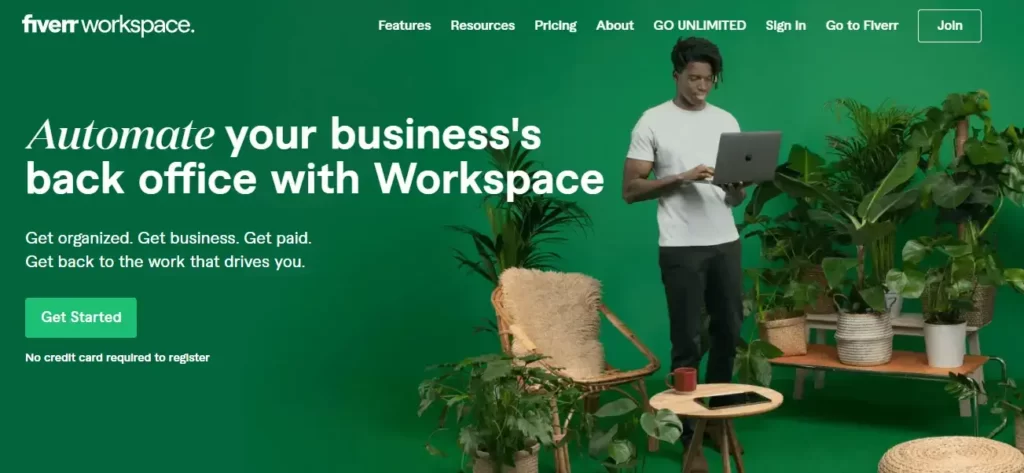 Additionally, Fiverr provides a list of things it does for your business. To begin with Fiverr creates beautifully branded proposals for you. Moreover, you can get them customized according to your requirements.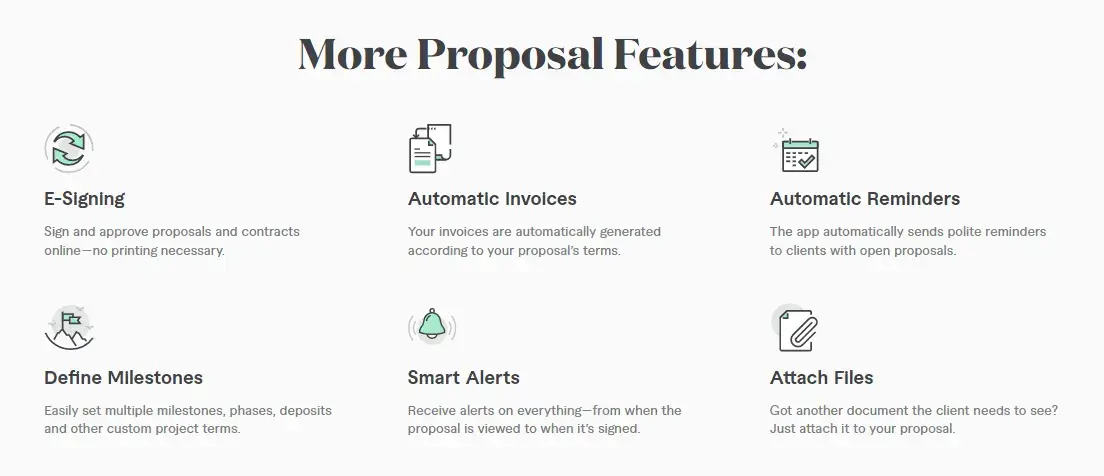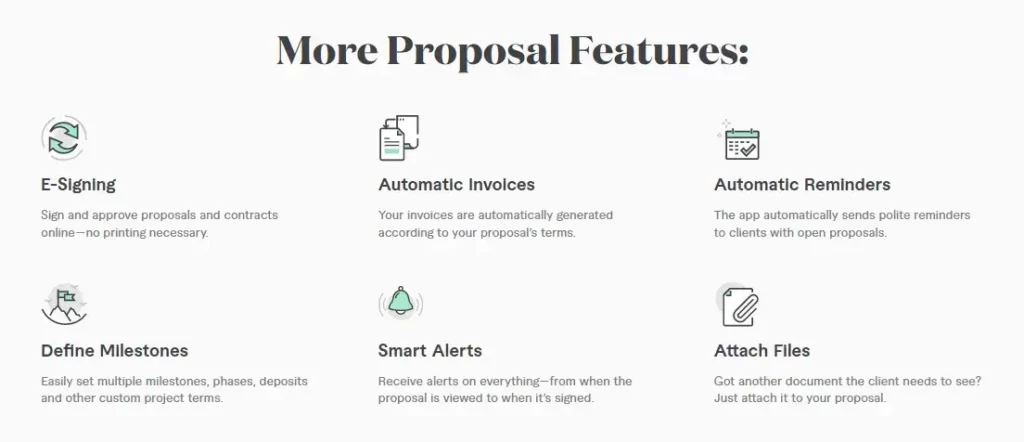 Furthermore, you can get the best contracts ready for your clients. It provides an already prepared legal service agreement with the feature of E-sign. You can get an automatic invoice for your customized contracts.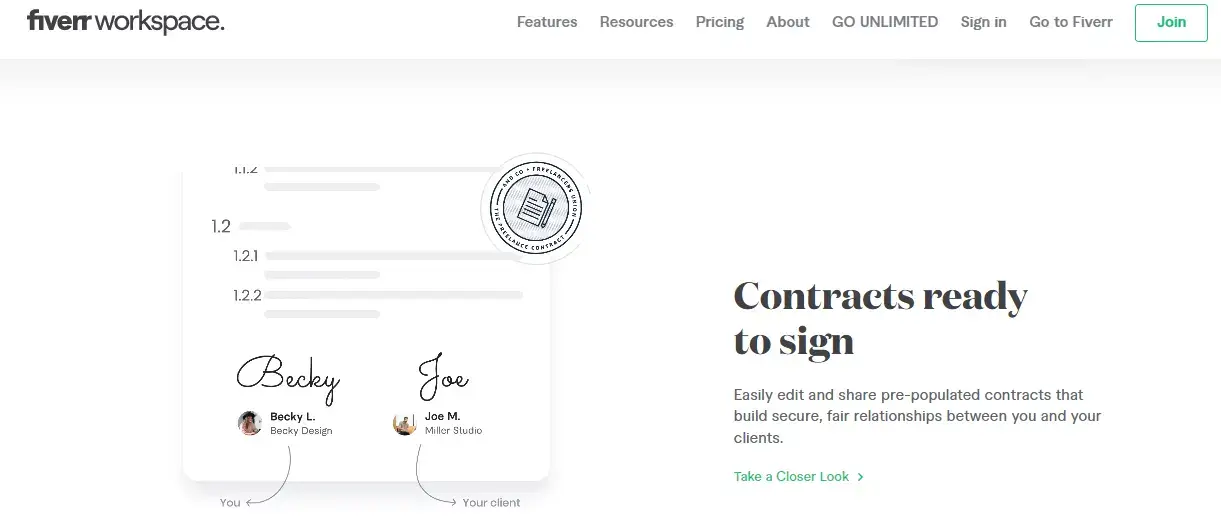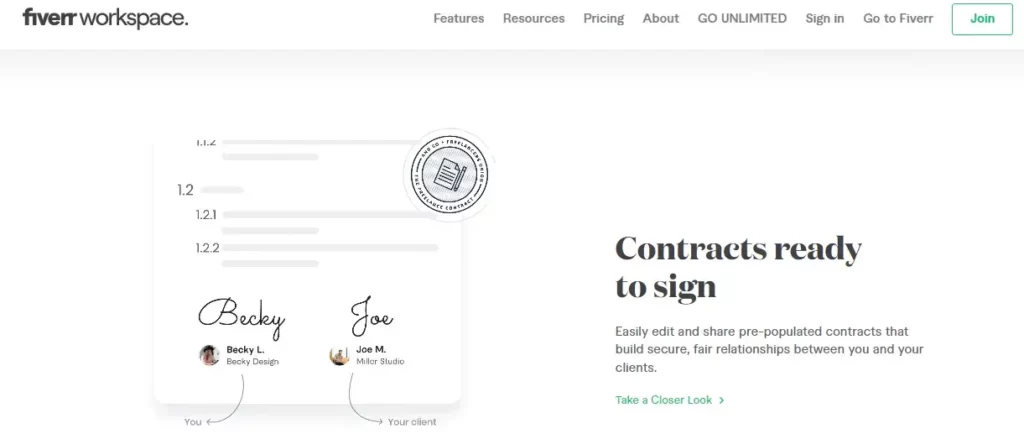 Additionally, it provides you with a time management tool as well.No matter how much time you work, it also provides you with a time tracking feature. It also provides you with the feature for customized hours. You can create timesheets for your convenience as well. The desktop app does all this for you.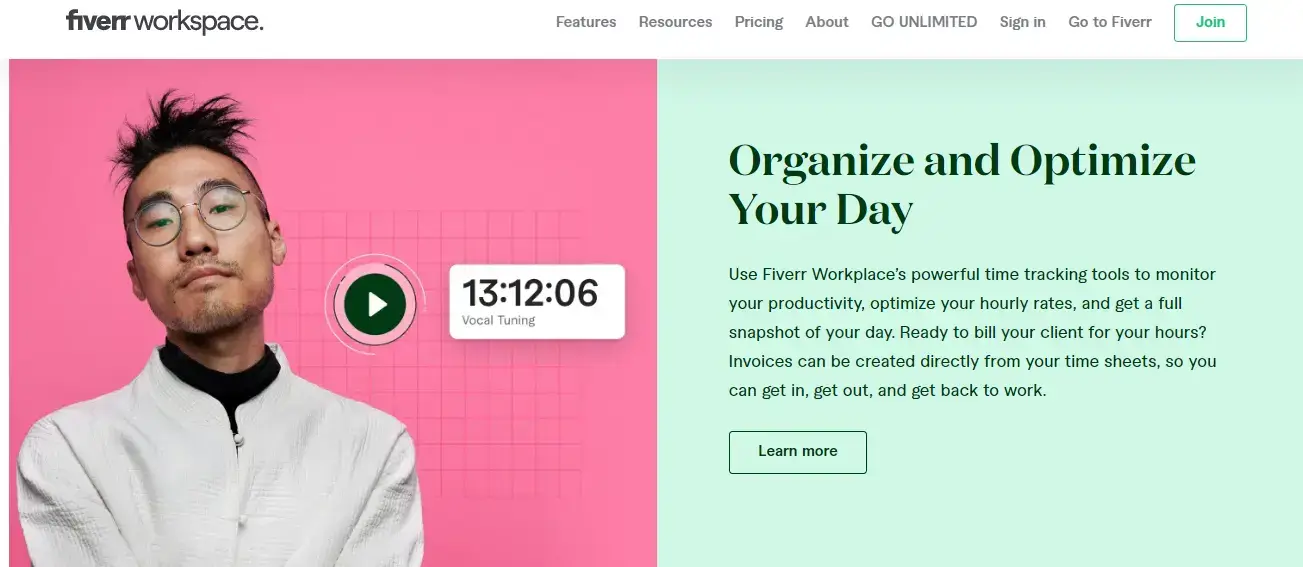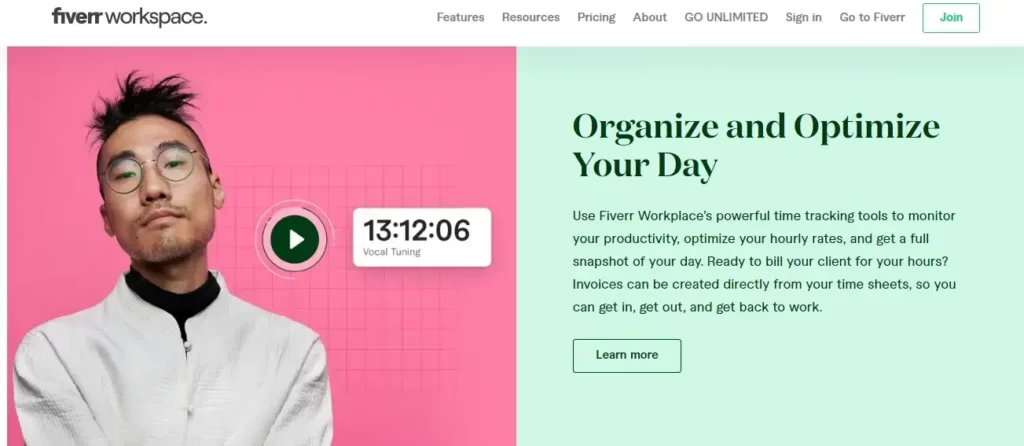 To sum up fiverr provides you with invoice software. You can create customized invoices in a matter of seconds. This helps you receive your payments directly from the invoices. It also keeps reminding you about your invoice. Moreover, you can send online invoices to your clients easily.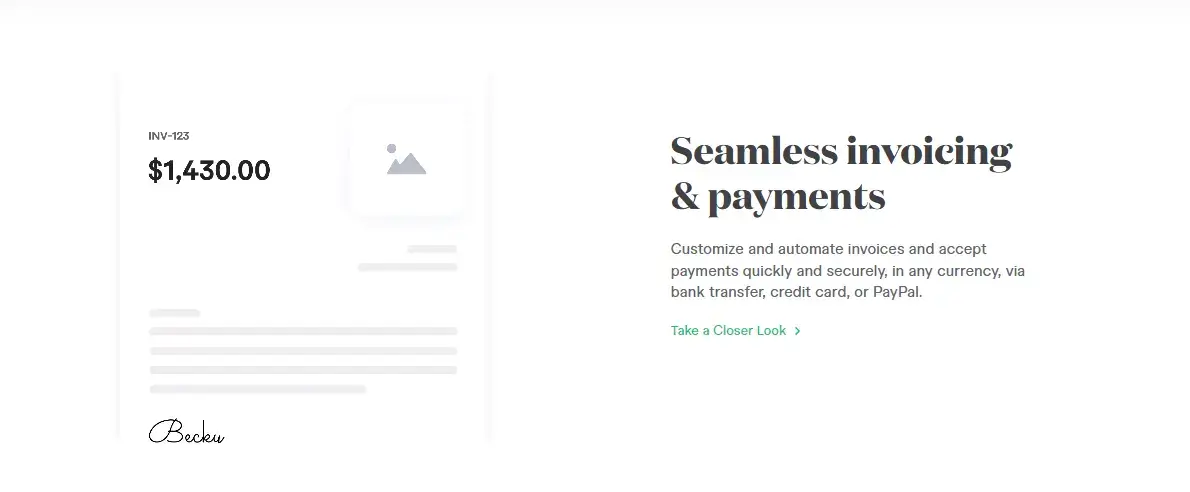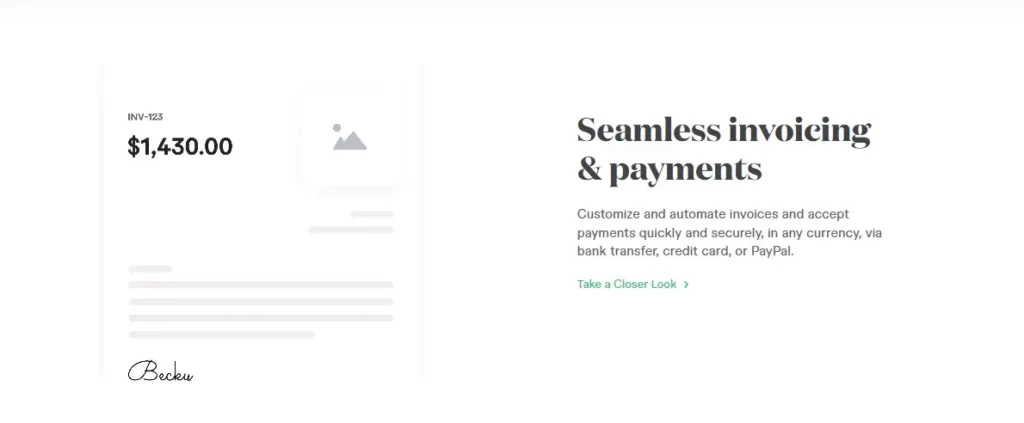 You can visit the official site for more information.
Frequent communication makes your freelance career successful. The zoom app provides you with the facilities to bring your team together. It provides you with a redefined online workspace. You can schedule instant and date-specific meetings with your clients easily. Moreover, the meeting offers the following features: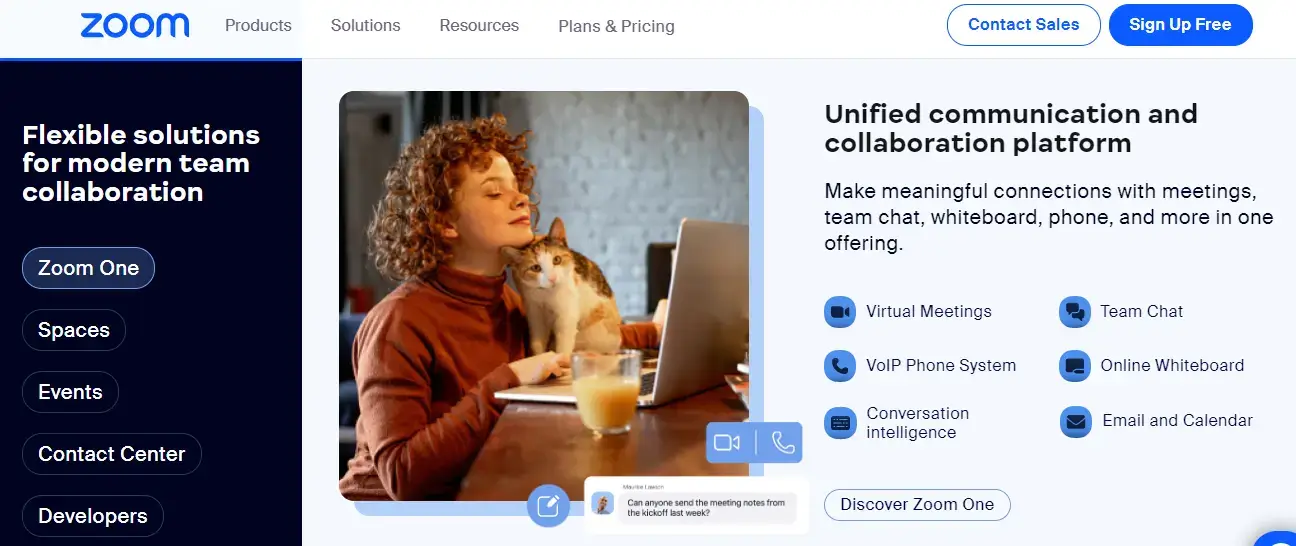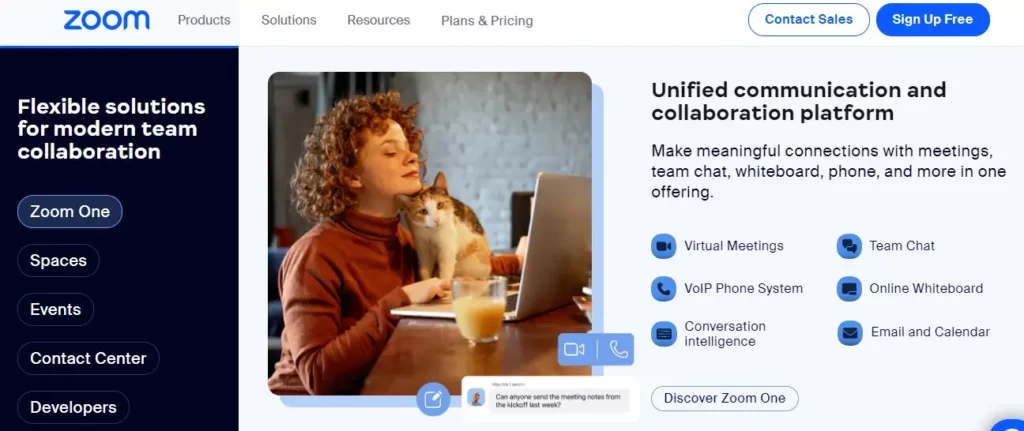 Additionally, zoom has introduced new features of zoom calendar. You can set up your zoom mail calendar or your zoom calendar client. These help you join the meetings quickly without missing them.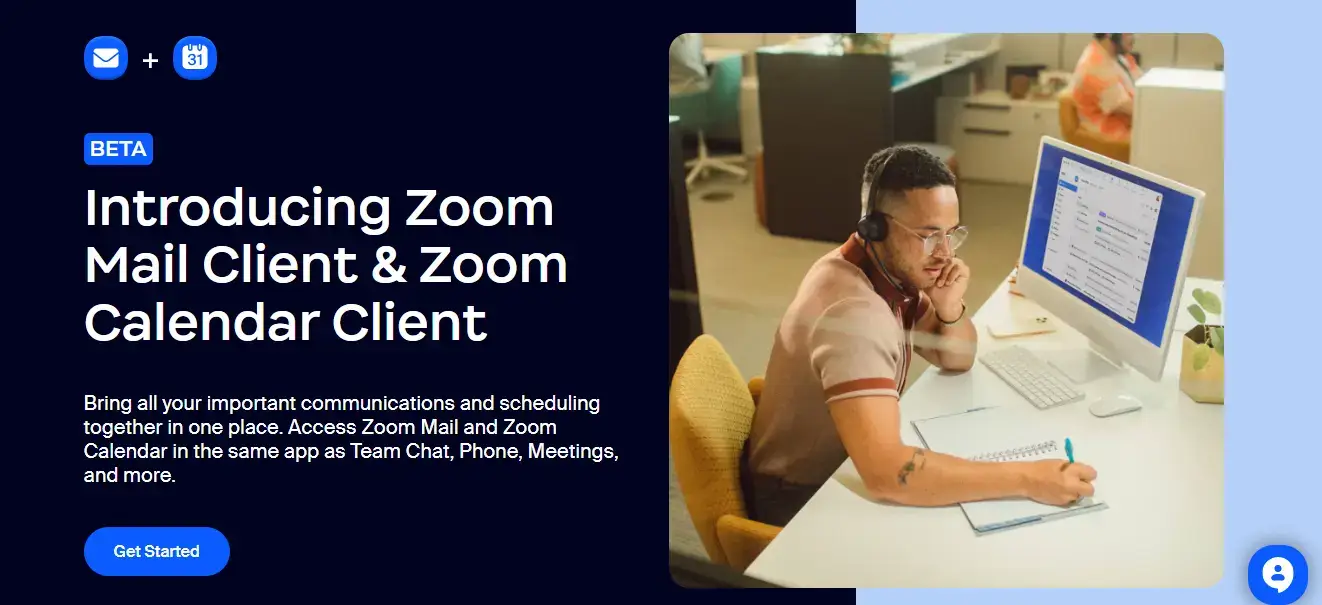 Visit the site now to test the features.
If you want a stressless freelancer, life cushion has the solutions for you. You can schedule your whole year to avoid hindrances while working.
You can schedule your projects accordingly.
Track when you are available.
Watch out for deadlines.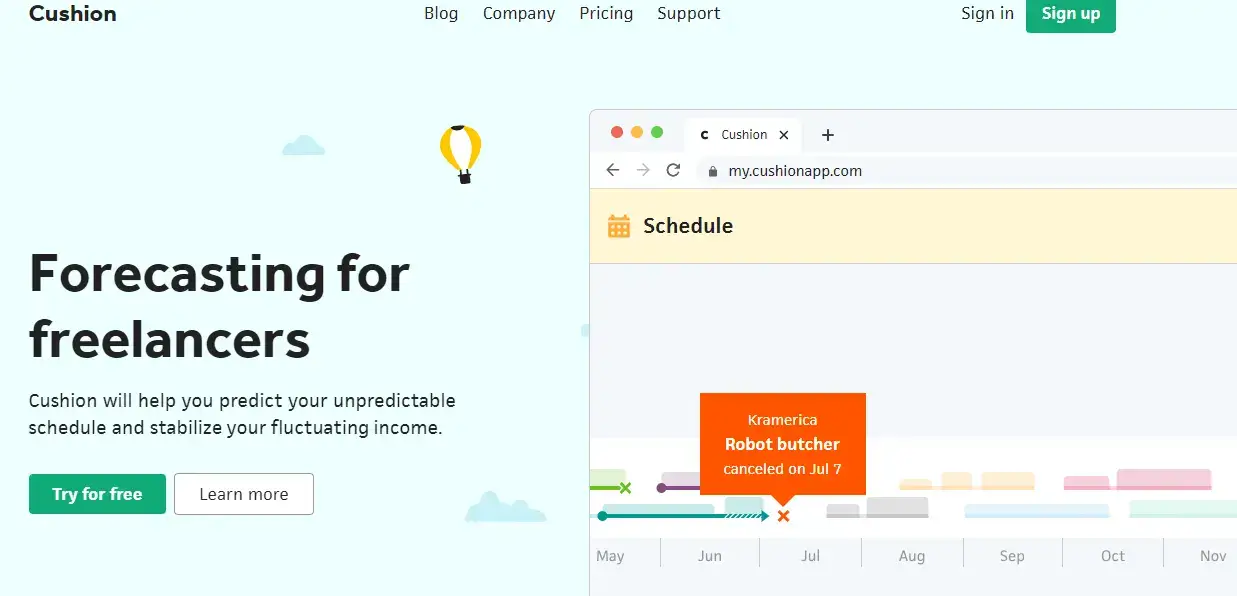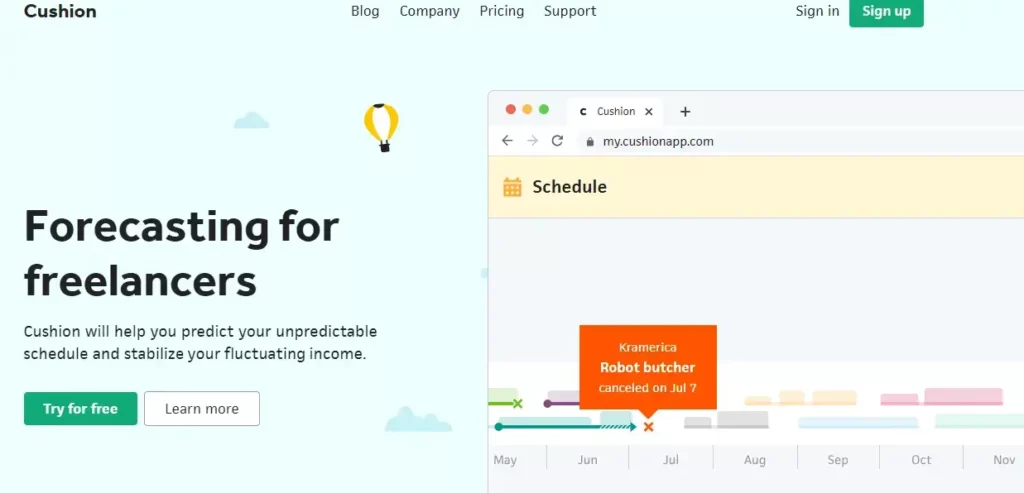 Additionally, you can align your income and payments through the invoice a calendar You can track paid and estimated incomes. Moreover, you can specify your targets and goals.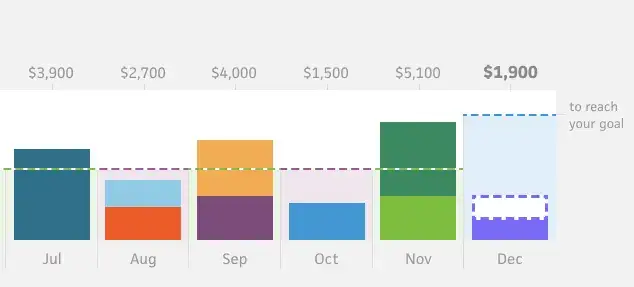 You can track weekly or daily times. Moreover, you can pause and review your time with a single mouse click. To sum up, you can track your working time efficiently.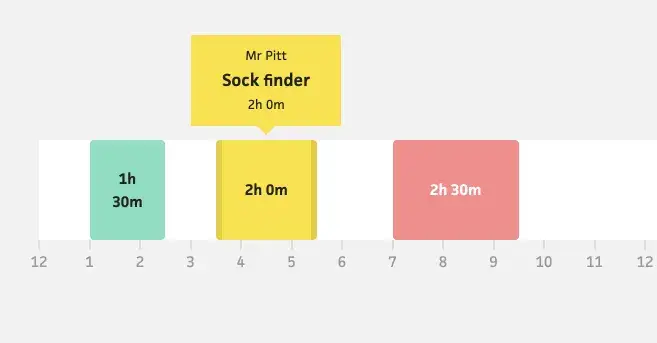 This app is a renowned, trusted app for freelancers. The best thing about it is that you can maintain a work-life balance. You can list and schedule all your tasks simultaneously. May it be work tasks or personal tasks. This follows the to-do list format for a freelancer.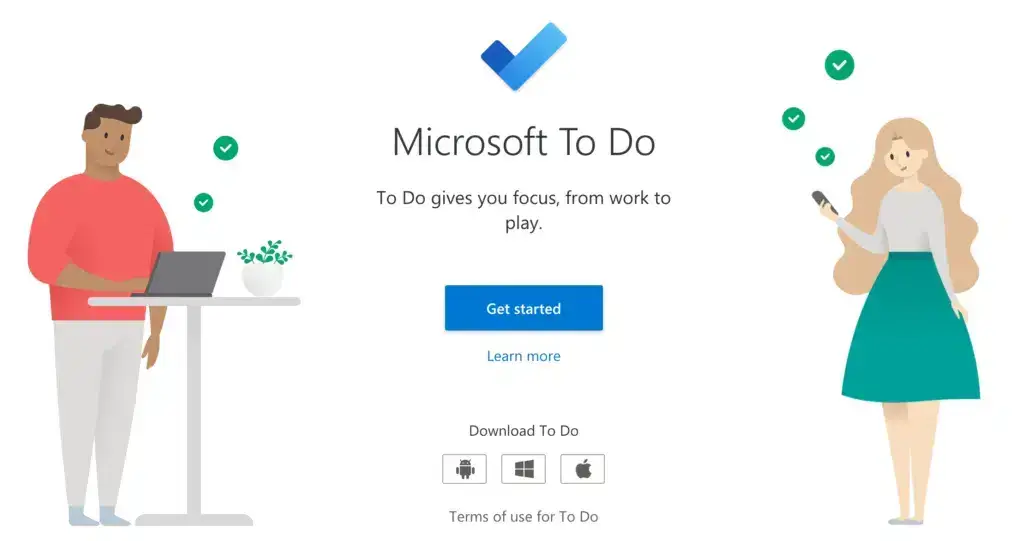 You can instantly start using this app without a second thought.
This is a fantastic software to manage your daily progress and tasks. You can also install it on your cell phone if you procrastinate. The point of differentiation for this app is that it supports all devices with a different format.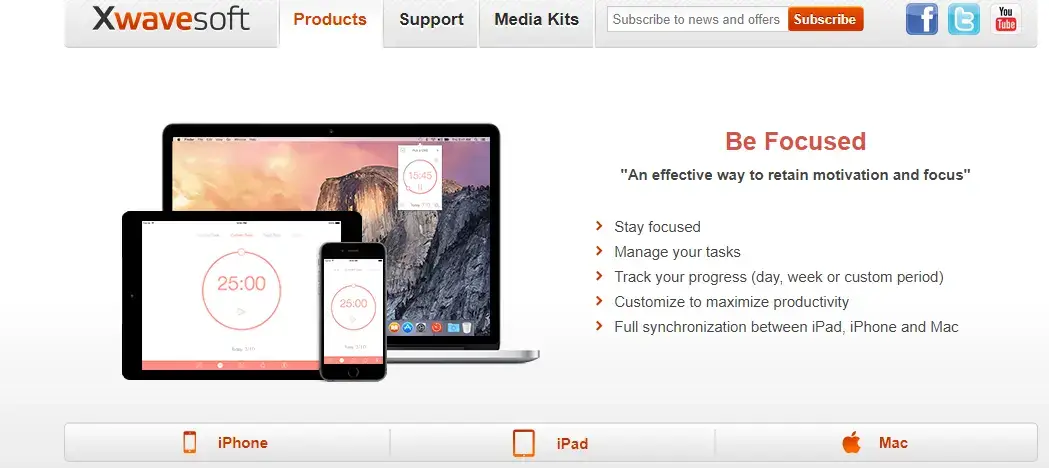 It tracks your projects and helps you quit social media and complete your tasks instead. It keeps up your motivation and reminds you about your objectives everywhere.
Zapier is a connecting app trusted by leading companies. It has a range of 5000+ apps for infinite possibilities. If you are using multiple applications, you must create a logical connection between them; this helps you continue your workflow without breaking the chain.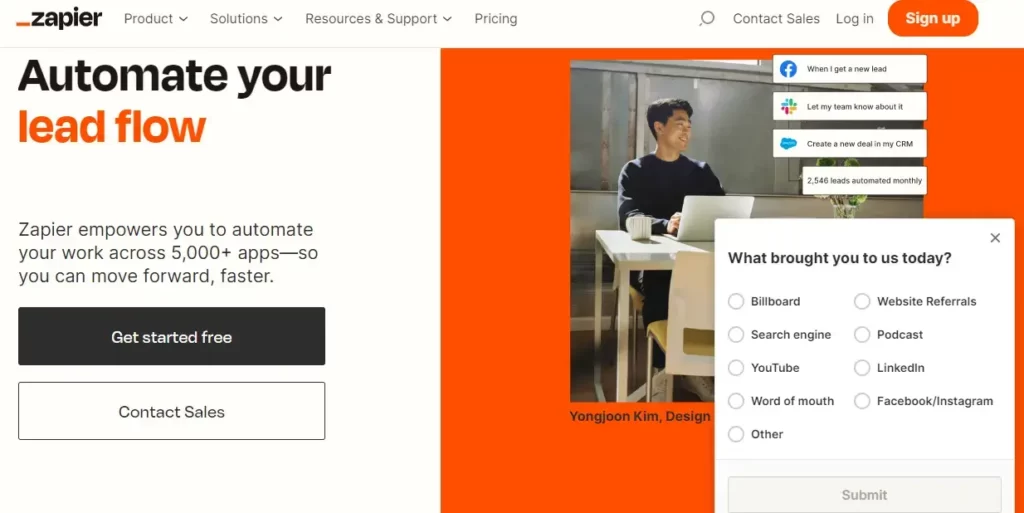 Additionally, it is an automation tool. It will synchronize your entire data, may it be on any online app. Moreover, you can concentrate on your daily work while zapier takes care of the operative functions.
Another platform for business owners to bring their teams together is slack. It provides you with the flexibility of working with your team. It has numerous inclusive features. For example, chat groups, audio, and video recordings, etc.


Slack is the most powerful collaboration tool available. You can connect all your work tools on this single platform. You will save time when the tab switching decreases.
In short, It will entirely replace all other communication tools. You can depend upon slack for a structured and organized working environment.
The importance of personal branding in freelance work cannot be overstated. When your clients Google your name, you want them to see something outstanding. You may use this application to keep track of mentions in forums, videos, blogs, news, and social media.
You'll notice the context in which people referenced you in the comments if you contribute guest pieces. It's also crucial to understand your standing in each social media group so you can work on improving it.
What's better than the instant brand mentions that brand24 provides you? It will improve your productivity and reduce your stress.
As a freelancer, you are accessing several tools at a time. It is challenging to manage and memorize all the passwords at a time. However, you also have a fear of losing your sensitive information. For this purpose, you need a secure app to save your information. The most trusted app is Bitwarden.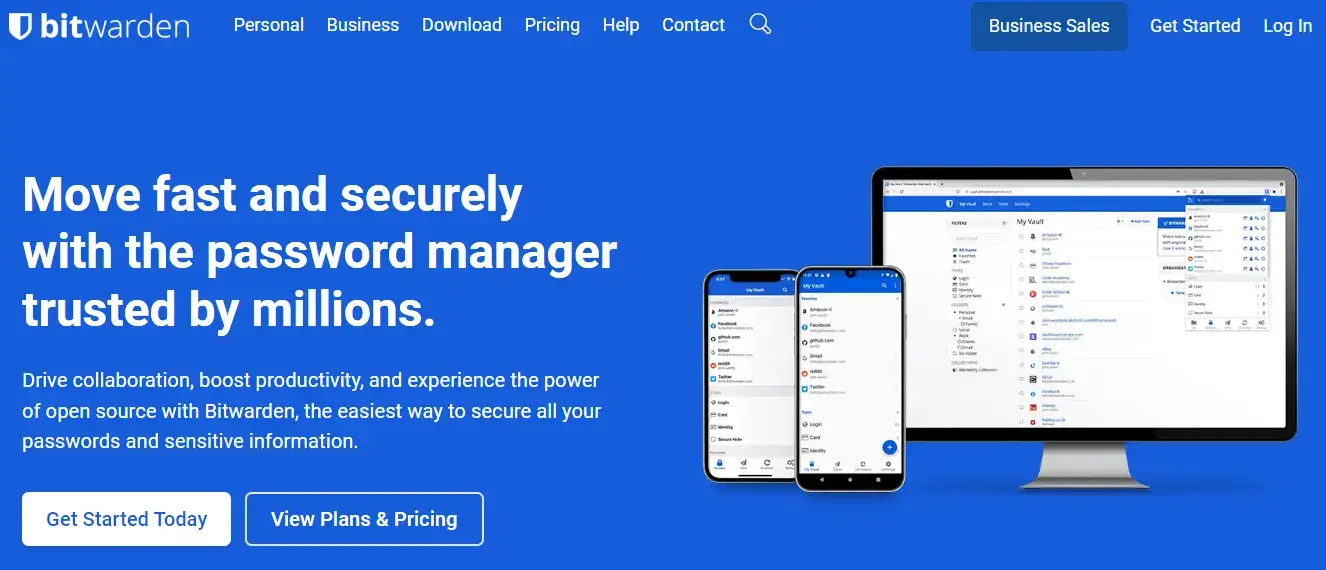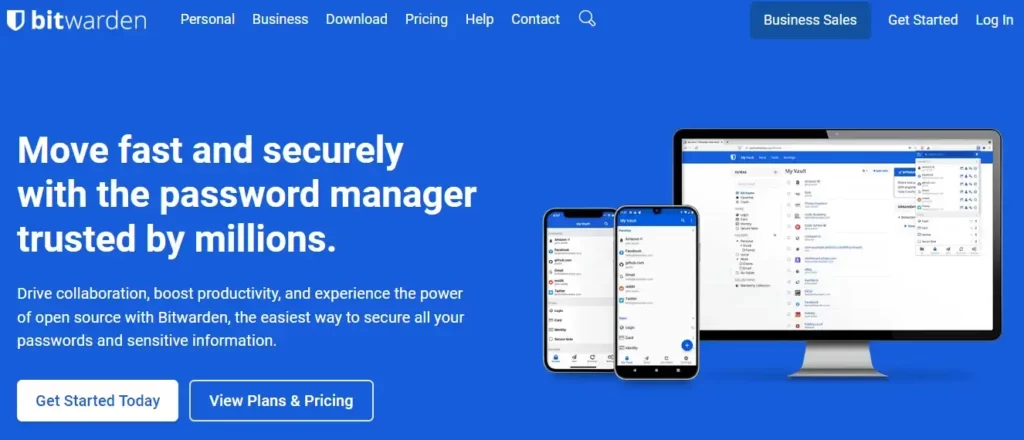 Bitwarden will do everything for you! Undoubtedly you will reduce half of your pressure to keep your passwords safe. Moreover, you will be stress-free about adding passwords again and again daily. This will save you time and improve your productivity.
Conclusion
In a nutshell, freelancing might look easy, but it is a challenging career. It demands a lot from you. Freelancing is about more than picking dollars. You have to put in overpowering efforts to earn money.
Additionally, it would be best if you only settled for a little to become a successful freelancer. Go beyond 100% to serve your clients. According to the world billionaires, goals and scheduling makes your life organized and successful.
Always search for better applications and tools to help you in your freelance work. Time and project management go hand in hand. Moreover, choosing and investing in the right tools will prove to be beneficial for you!
What app are you going to use for better productivity rates? Leave the name in the comment section below!
Read More :
How To Start Freelancing with zero experience
Frequently Asked Questions (FAQ)
What is the #1 productivity app?
Hive is the new #1 ranking productivity app. It monitors your progress throughout your day. You can make a to-do list and prioritize tasks accordingly. You can sync several devices with it to manage your projects efficiently.

What is the best way to manage your time as a freelancer?
You need to

1.Build a schedule
2.Prioritize your goals
3.Avoid distractions
4.fix your working hours
5.Do not Overwork
6.look out for your health
How do I organize my day as a freelancer?
As a freelancer, you shall organize your long and short-term projects. It would be best if you broke down the projects into smaller chunks. Moreover, time track your activity using the best available tools. Most importantly, take breaks to be more productive during the day.

What are the five types of productivity tools?
The five types of productivity tools are
1.Digital planners
2.Ad blockers
3.Time trackers
4.Communication apps
5.Recognition software