Introduction
Do you know? Almost 6567 Million people are mobile users. With the emergence of immense technology, you can earn a minimum of $100 per day! So are you ready to get paid for playing and walking? Read through the blog to find the best match for your interests.
With the increase in the population load, people search for different ways to earn money. However, the concept of online earning is increasing day by day. After the pandemic, people find more comfort in working from home. Subsequently, online earnings are sometimes twice the office salaries.
Let's read about online earning and Top earning money apps in Pakistan!
The Story Of Online Earning
Initially, people thought that if they want to earn online in Pakistan it was only possible through traditional and antique methods. As the internet has taken over every tiny corner of the world, people are devising ways and means of online earning.
Pakistan needs notable improvements in devising better income ways. There is massive poverty and unemployment in the country nowadays.
Some people have considered it a second income means because of their needs. Contrarily some have entirely shifted to the shoulders of online earning.
The reason behind this is the increased amount of money as income from online means. Online cash is double the office job salaries. You can earn hourly money online while office salary has a fixed monthly date.
However, if you are scared of online frauds you landed right! The pro tip here is that you should take time selecting the suitable means for your online earning with research. Firstly, you need to eradicate the fascination of becoming a millionaire overnight. That is not possible!
What Is Online Earning?
Online earning is a technique of earning money through internet sources and smart devices. There can be several ways to make money.
For example, they are beginning with a startup business, owning a website, freelancing, or using real money-earning apps. Initially, You can carry away some online earning methods without investment.
In addition, you have the freedom to work at flexible hours. Moreover, you can work from the comfort of your couch. If you want to make good money apart from your initial income online earning is the best way.
Once you start making online money, you gain an interest in earning more. It can be anything of your choice. For instance, writing, technical skills, making videos, playing games, or you want to explore every free online earning app in Pakistan.
About Online Earning Apps
The increased popularity of smartphone usage has included the urge to earn money through money earning apps in Pakistan. Most people have already made their experiences public. Moreover, this has created authenticity among the audience about Online earning in Pakistan, especially students.
There are hundreds of apps claiming real money in return for investments. However, most of them are fake. Never get stuck in the cobweb of fraud by investing money in any app. How would you identify the right online earning app in Pakistan? Read through the blog to get shocks on every step!
List Of Real Online Earning Apps In Pakistan
This is one of the Best Earning apps in Pakistan for online income. You can earn money wherever or whenever you want from your smartphone. All you need to do is complete some microtasks.
Yandex has launched Toloka. It is a crowdsourcing and micro-tasking platform. Additionally, Toloka has the aim of empowering humans and powering AI. It collects large amounts of machine learning data to improve algorithms for modern technologies.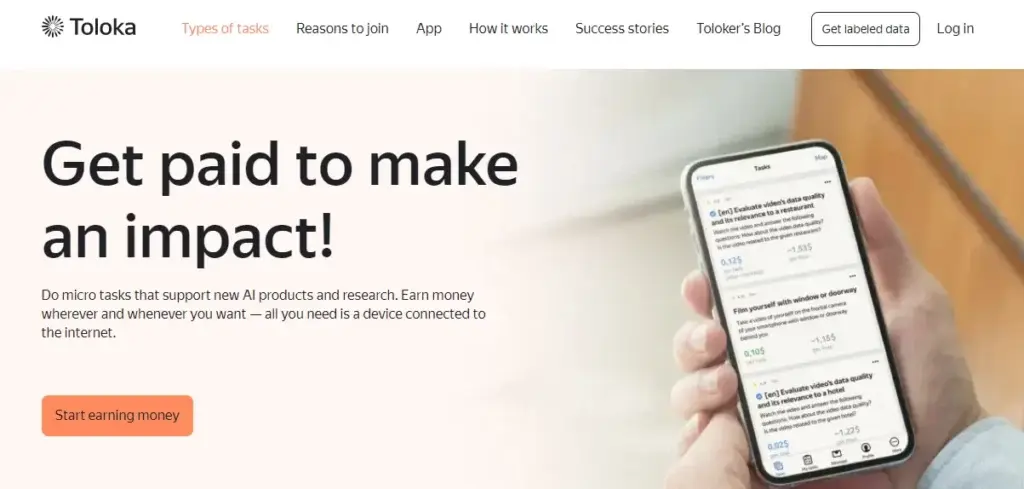 Do not worry! The tasks are simple and easy. You will either conduct online research on companies, complete surveys as in product reviews, or remove duplicate listings and content from the sites. You will receive rewards when you complete the tasks.
In addition, tasks can range from $0.02- $0.20 depending on the nature of the task. Once you collect a reasonable amount in the wallet, you can withdraw it through your PayPal or Payoneer account.
If you want to earn online money without investment in Pakistan, zareklamy is the best earning app in Pakistan. You can utilize your free time in the most profitable ways. It is available on phones, tablets, and pc.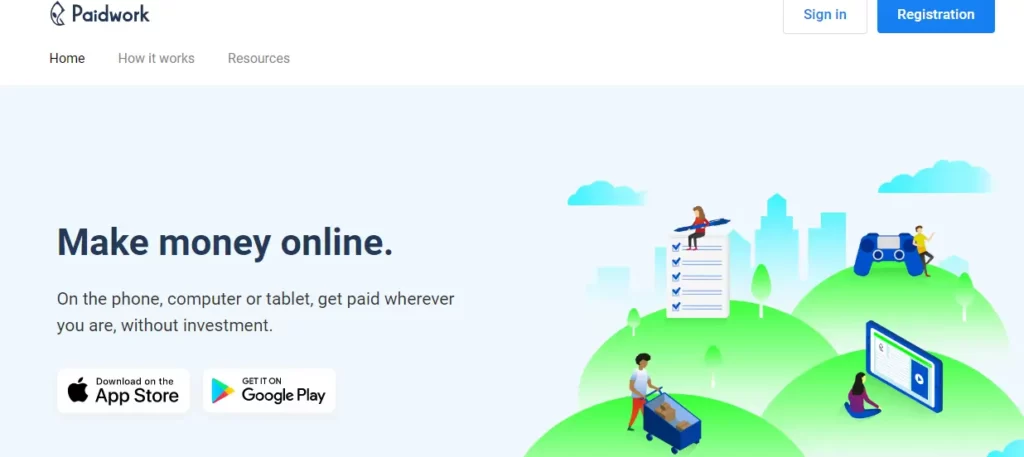 This app offers you paid work in different forms. You can earn money by selecting the tasks of your choice. For example
Watching videos
Playing games
Filling out surveys
Online shopping
You need to register your account through Gmail and start doing small tasks. Once you reach the withdrawal limit, you can cash your money through Payoneer, PayPal(Read alternatives), and local bank transfer.
To know more about payment methods, you can read Freelancer payment methods in Pakistan.
The Google survey team has created quick answering surveys for which they give you credits with google opinion rewards. However, after signing up and providing basic information about yourself, Google sends you relevant surveys once a week to earn.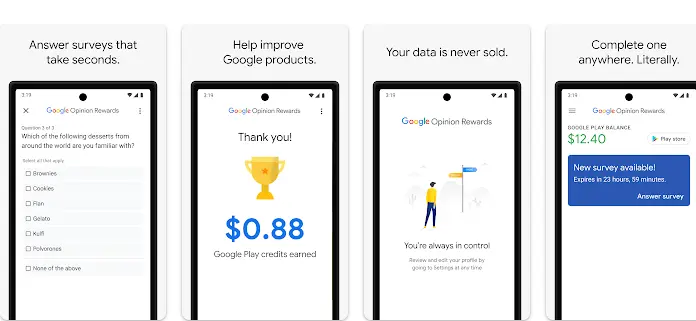 You have to complete short surveys in your free time. These surveys are conducted for product/service improvement and consumer opinion.
As a result, you earn $1.00 for each task. The questions are straightforward and basic, ranging from opinion polls to review surveys. You can withdraw it through PayPal.
Well, the best one was kept a secret till now to make you happier. What if you get paid for walking now? Sweatcoin is the Best Earning app in Pakistan that pays you to stay healthy. The more you walk, the more you earn. Isn't that the most incredible thing?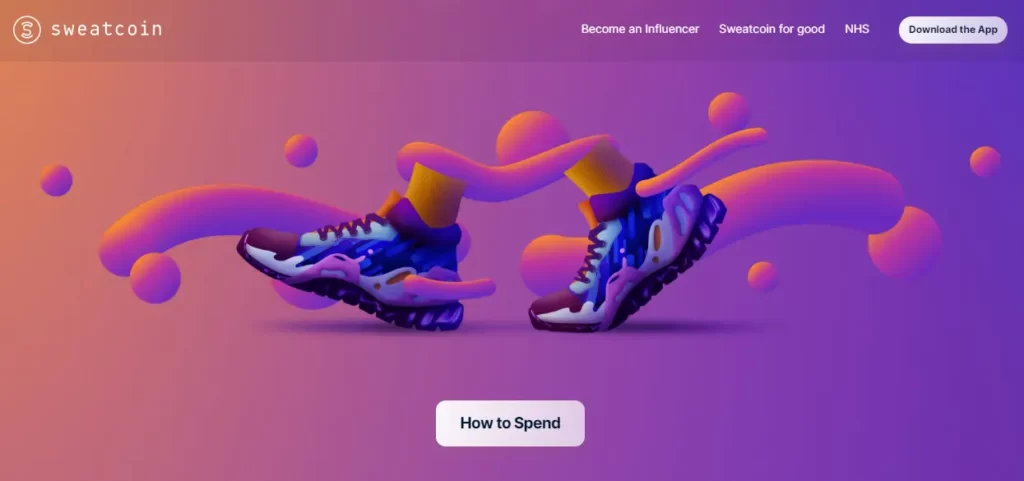 Moreover, it can be stated as a new idea of a step counter which runs at the back of your smartphone. Sweatcoin is a cryptocurrency with an excellent Pakistani value(1 Sweatcoin = 2.39 PKR). If you make up to 1000 steps daily, you can earn 1 sweatcoin. However, 10,000 steps a day give you 9.5 sweat coins.
In addition, If you want to go beyond 10,000 steps, you must upgrade to premium. In this case, you have to pay a monthly fee. Apart from this, you can also get Amazon $20 vouchers in exchange or withdraw your money through PayPal.
This betting game is for fun and free to use. Moreover, It is a social prediction game in which you bet with other people on the latest sports, entertainment, and political events.
If you love making predictions and guesses, this is a good time pass game. However, you can earn money through it. You can also challenge your friends and other players within the game. To summarize, Kin cryptocurrency has powered up peerbet. If you complete challenges, watch videos, invite friends or upload quality content, you can earn kin as a reward and loyalty bonus. Note that one kin = $0.0001.
Moreover, you can withdraw your money from the peer bet wallet once you fulfill the requirements. You can withdraw 100 kin per day.
In order to cash out your payment efficiently, you can make an account on the trust wallet to receive all cryptocurrencies. You can copy and paste the unique code into the app and receive your money.
If you shop online, do you ever get a cashback? Savyour is an online shopping website that offers deals and cashback to buyers.
Many renowned brands have created a policy of cashback rewards when you shop from the savyour brand. It is an excellent way to invest and save money simultaneously.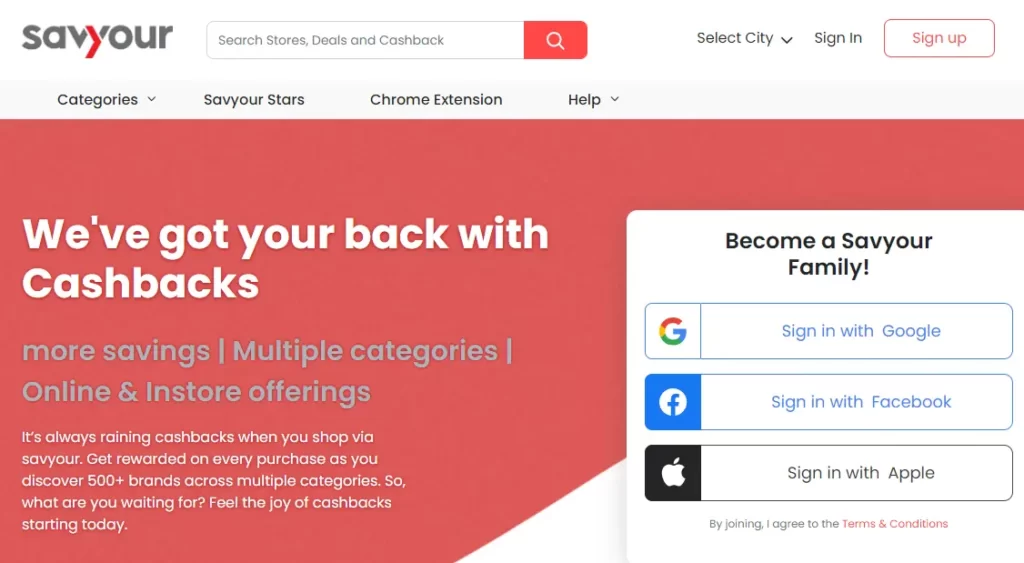 Additionally, you have to place your order through the savyour app within the partner brands. Whatever deal the brand has kept, you will get your cashback accordingly.
In addition, if you refer and invite your friends to the app, you can get special rewards. This is a win-win situation for both parties. Admittedly, a cashback of Rs . 250 is added to your wallet respectively. There is no limit to the savyour referral program.
Note: You need to order for Rs. 1000 to be eligible for this program.
Currently, Daraz has transformed from more than just a shopping app for Pakistani citizens. It has transitioned its format for earning money online in Pakistan by playing games. At some points, you can bag up huge rewards from Daraz games.
Some of the real money-earning games for student community are:
One Rupee Game
If you partake in the one rupee daraz game, you get 10% cash back on any product you choose. Additionally, you must select a product and pay 1 rupee from your Daraz wallet to get the reward.
Moreover, your name is inserted in the big lucky draw. In the draw, you can even win a 1000CC car for just Rs. 1. You can play this game once daily, and the winners are announced the next day. You can only win if you make a payment from your daraz wallet.
Daraz First Games
Daraz provides a platform to win exciting rewards by participating in the DFG. Moreover, you have the chance to play 15 plus online games.

Review And Earn
You can earn money from Daraz by reviewing the products that you purchase from the app. You need to upload 2+ images with rater /seller reviews.
Once you submit the review, you can earn Rs. 30 per review. Moreover, you can make a maximum of Rs .1000 from one user account in a lifetime.
Shake Shake
A very fun shake shake can give you real money during specific hours of the day. However, It would be best if you were lucky enough to stay active for particular hours of shake shake.
When you open the Daraz app, it will display "Daz" in a corner. You instantly have to shake your phone to win special vouchers and a chance to win giveaways.
Cart And Win
You can get a chance to win vouchers worth Rs. 5000 by adding products to your cart. Admittedly you need to add 23 items to your cart to enter the lucky draw for big prizes.
Note: The winners are announced through push notifications. Make sure you switch on the bells.
Disclaimer: Daraz keeps updating its DFG which sets the site on maintenance for improved experience.
You can use this app to shop in your favorite categories if you want to earn free cash. Dosh is a developing card-linked automated platform. It adds money to your wallet if you shop, dine at restaurants, and book hotels with a partnership through the app.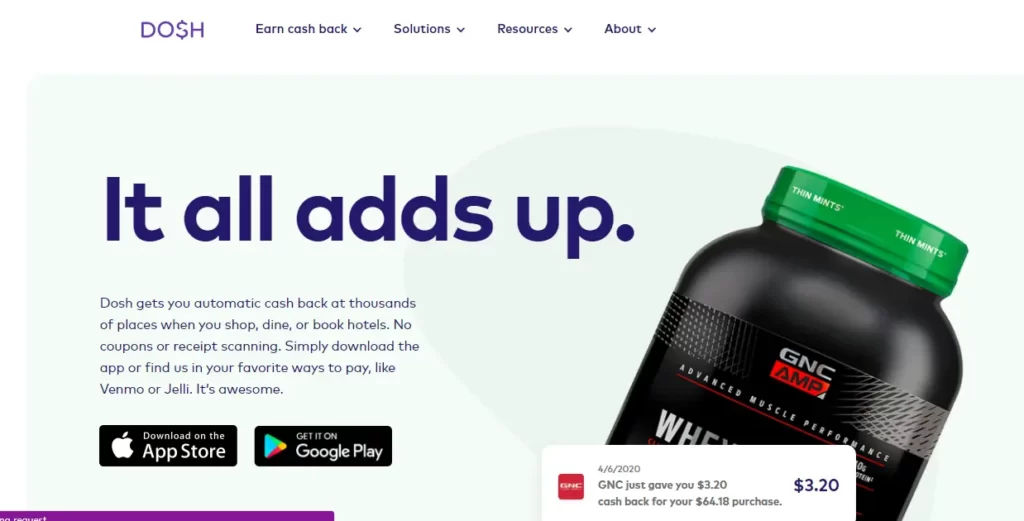 Undoubtedly this is a marketing tactic that brands follow for effective advertising. The brand, retailers, and consumers are connected in close ties through this cashback earning apps in Pakistan. To sum up, you can withdraw an amount of $25 using your PayPal or bank transfer.
Who doesn't know about Jeeto Pakistan, the biggest reality game show in the country? It is considered among the authentic online earning apps of Pakistan. It offers the interface in three languages(English, Urdu, and Punjabi).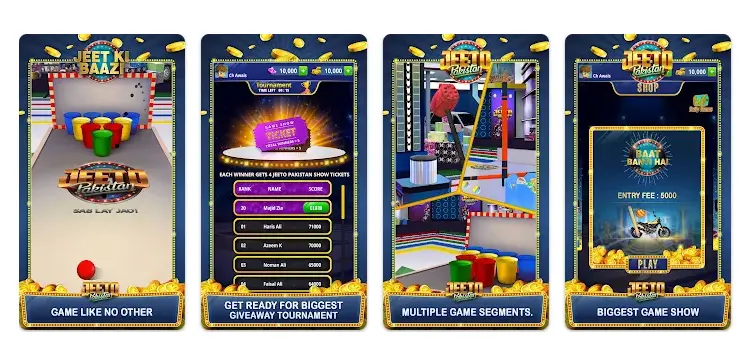 As soon as you sign up, you will receive 500 coins in your wallet. You can earn real cash by converting the coins at the withdrawal time. Moreover, you can use your Jazz cash and accessible paisa account for this purpose. Additionally, you can earn free coins by watching videos and spinning/winning.
clipclaps is another online earning app in Pakistan with almost 10 million downloads. It is one of the real money apps which rewards you with cash for completing simple tasks—for example, playing games, watching videos, and uploading your favorite video links.
However, watching full-time videos is the easiest way to earn money from this app. Imagine you are getting paid to scroll through the videos that you like! There is a collection of different genre videos for you to watch.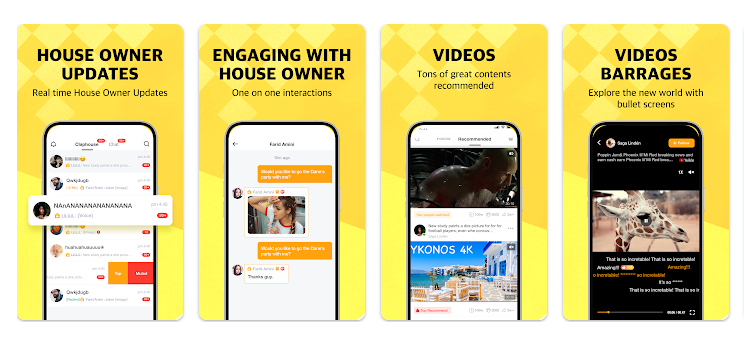 Moreover, you get paid for every second that you watch videos. Additionally, this app allows you to become a megastar. You can upload your favorite videos or links to get thousands of views.
In short, a larger audience means a higher amount of rewards. It covers the entire video genre. Whether you are a viewer or a creator, you can earn money from clipclaps. You can withdraw cash in the form of a mobile load on your smartphone.
Pros And Cons
Every field has advantages and disadvantages, and online earning apps in Pakistan also have positive and negative aspects.
Pros
Earning passive income with lighter efforts.
You can make money without investment.
Getting good pennies for simple and easy tasks.
It keeps you engaged and productive during your free hours.
These online earning ideas are specially for student benefit.
All age groups can participate in such activities.
Cons
Scams, frauds, and disappointments are a part of online earning apps.
The income could be more stable.
Apps might make false claims.
A massive delay in payments can occur.
You have to wait longer than expected to withdraw a reasonable income.
Cashback apps demand spending money on websites.
Conclusion
To wrap up the debate, unemployment is increasing in Pakistan every day. People are searching for top ways to earn money to fulfill their expenses. Every individual wants to supplement their long-lost office salary with a few dollars.
In addition, the best part of online earning apps in Pakistan is that you can work on short-term and long-term tasks for money. You have no obligations to sit back for 8 hours and work. The flexibility of online earning methods is a plus point.
There are hundreds of apps for earning money online through apps. However, the most common apps allow you to fill out surveys, earn cashback, promote websites, or play games for passive income.
To sum up, you must research well before diving into and trusting any online earning app. Self-security is the best security. You can explore several online earning opportunities alongside. No matter if you are a student or a homemaker, or a 9-5 office worker, you can earn passive income at any hour of the day.
Start getting paid for tidbit tasks from the moment you leave the site!
Have you tried any of the other online earning apps in Pakistan? Leave the app name with a reaction in the comments down below!
If you want to learn more stable online income methods, Reahttps://freelancersofpakistan.com/top-10-online-learning-platforms/d more:
Freelancing In Pakistan With Zero Experience
Online Earning Games In Pakistan
Earn Money From Snack Video App In Pakistan
Frequently Asked Questions (FAQ)